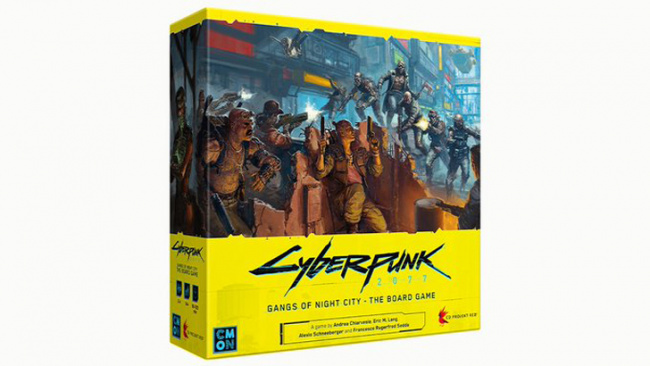 CMON launched
Cyberpunk 2077: Gangs of Night City
, a new competitive board game, onto Kickstarter.
In Cyberpunk 2077: Gangs of Night City, players battle the other ruthless gangs of Night City for control of the turf. Players take control of either the Tyger Claws, the Valentinos, the Maelstrom, or the Voodoo Boys and fight or hack their way to earning more Street Cred. Each of the Gang units has a specialized group of skills to be strategically utilized as they are activated throughout Night City, and they can also hire famous Edgerunners to help. As the game progresses, player actions will influence how their gang's story plays out.
This game is for one to four players, ages 14 and up, and plays in 90-120 minutes. As of the publication of this article, the Kickstarter campaign sits at $282,708 with 3,798 backers (about $74 a backer). Thus far, there is no word on a retailer tier or trade release information.
CMON recently topped $9 million in funds raised on the Marvel Zombies Kickstarter campaign (see "'Marvel Zombies'").
Click on Gallery below for full-size images!