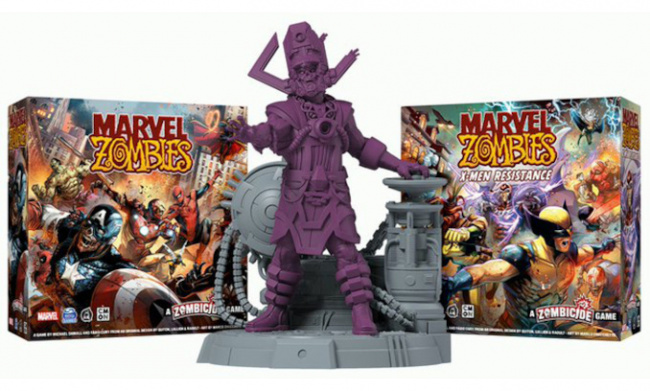 CMON's
Marvel Zombies
miniatures board game, which uses the
Zombicide
core mechanics (see "
CMON Launches 'Marvel Zombies' Board Game on Kickstarter
"), wrapped up its Kickstarter on Thursday, raising over $9 million in 16 days and hitting Kickstarter's all-time top dollars raised chart.
The game (and expansions) raised $9,032,583 from 28,974 backers, or $311.75 per backer; the Gigantic Galactus game piece helped draw backers to the higher pledge levels.
Marvel Zombies
raised the most ever for a CMON game, easily beating
Zombicide: Green Horde,
which raised just over $5 million (see "
Zombie Orcs Invade 'Zombicide'
").
Marvel Zombies
charted at #4 on Kickstarter's all-time most-funded tabletop games chart, behind only
Frosthaven, Kingdom Death: Monster 1.5
, and
Avatar Legends: The Roleplaying Game.