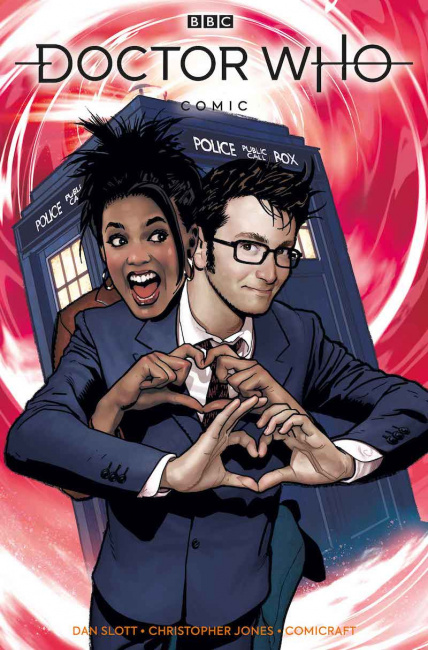 Dan Slott's first Doctor Who comic will be a standalone issue with a Scheherezade plotline: The Pyromeths have captured the Tenth Doctor's companion, Martha Jones, and to save her own life she distracts them with three tales of the Tenth Doctor's exploits. Titan will publish
Doctor Who: Special 2022,
written by Slott with art by Christopher Jones and Matthew Dow Smith, on October 5 with an MSRP of $7.99. In addition to Jones's three tales of the Tenth Doctor, the 64-page issue will include a bonus story about the Ninth Doctor. The comic will have a main cover and a sketch cover without trade dress by Adam Hughes, as well as two connecting photo covers.
Doctor Who: Special 2022 is the first of three annual Doctor Who comics that Slott is writing for Titan Comics (see "'Spider-Man' Writer Slott to Pen Doctor Who Comics").