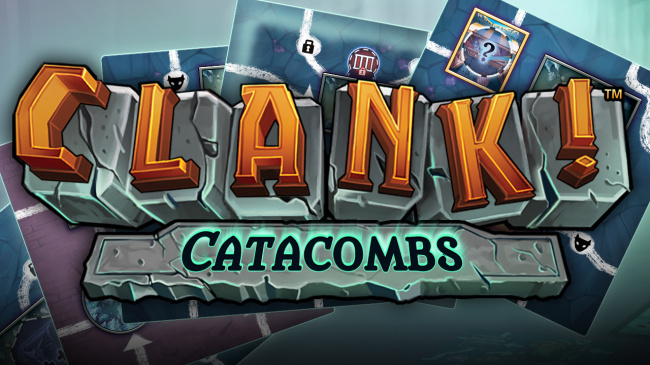 Dire Wolf Digital announced
CLANK! Catacombs
, a new modular standalone deck-building adventure game, for release into retail in fall 2022.
CLANK! returns (see "'Clank! A Deck-Building Adventure'") with a new standalone offering that features a twist to gameplay. Catacombs offers players a chance to plunder a dungeon with a modular tile board that can change as players explore. This time around, players assume the roles of adventurers looking to find treasure in the catacombs of the skeletal dragon Umbrok Vessna. Each game is unique as players may lay the board tiles differently each time the game is played. As usual, the goal of the game is to enter the dungeon, loot the treasure, and escape before the dragon comes.
This game is for two to four players, ages 13 and up, and plays in 45-90 minutes. It will retail for $60.