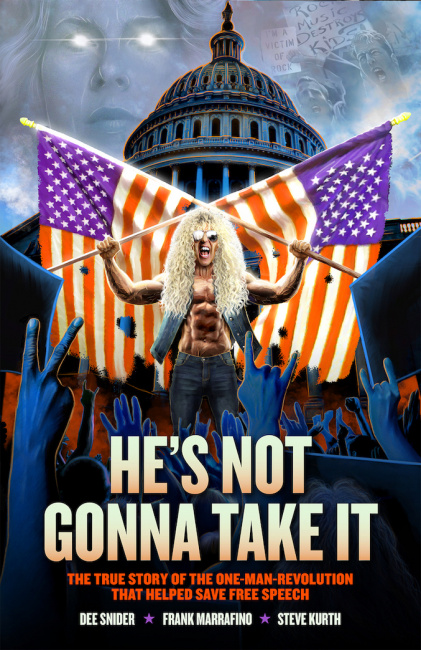 Z2 is teaming up with Twisted Sister frontman Dee Snider for an original graphic novel,
He's Not Gonna Take It,
the story of his opposition to Tipper Gore and the Parents Music Resource Center (PMRC)'s record labeling initiative.
Snider is collaborating with writer Frank Marraffino and artist Steve Kurth to depict his lifelong advocacy for free speech, as a child who was often silenced, a metal rocker dealing with attempts to suppress his music, and finally, his 1985 testimony before a U.S. Senate committee opposing the requirement that the record industry put warning labels on music that refers to sex, drugs, or violence.
"When I look back on that historic day, I think, 'How did I fit balls that big into those skin tight jeans!?'" Snider said in a statement accompanying the announcement. "Then I reflect on the fact that I still stand for everything I stood for all those years ago...and I'm ready to do battle again." Snider has been vocal on social media recently about censorship issues.
He's Not Gonna Take It
is available as a softcover with an MSRP of $19.99, a hardcover with an MSRP of $29.99, and a Deluxe Edition, priced at $99.99, that includes the signed hardcover in a slipcase, a commemorative coin, and three art prints, all featuring Snider.
Click Gallery for cover and prints!