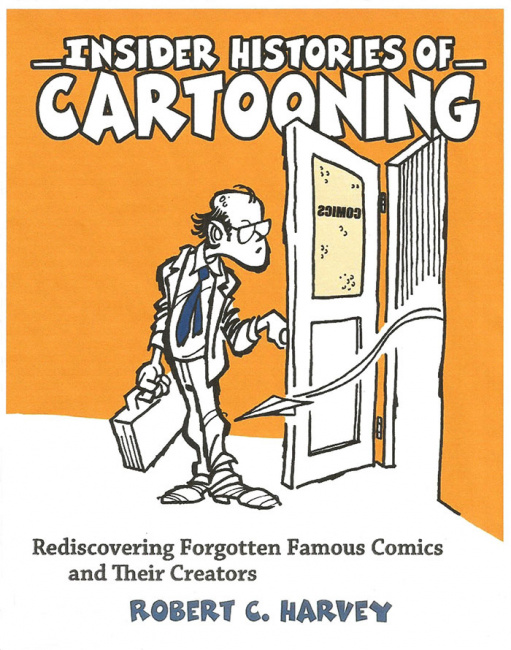 Cartoonist and comics scholar R.C. Harvey died on July 7 at the age of 85 from complications following a fall. Harvey was born in 1937 and attended the University of Colorado, Boulder, where he drew cartoons for the college paper, The Flatiron. After graduating in 1959, he went to New York with hopes of becoming a freelance cartoonist, but cut that short to serve in the Navy from 1960 to 1963. He did not, however, stop drawing comics: He won the All-Navy Cartoonist award in 1960.
Upon returning to civilian life, Harvey taught English and then went on to organize conventions for the National Council of Teachers of English for 30 years, drawing and submitting cartoons all the while. He also earned a PhD in English literature from the University of Illinois Urbana-Champaign.
Harvey began writing about comics in 1973 and was first published in the Menominee Falls Gazette which, despite the name, was not a local newspaper but a weekly tabloid that reprinted newspaper comic strips from the U.S. and the U.K. In 1976 he began writing a regular column for The Comics Journal, and in the course of his career, he wrote, edited or collaborated on a number of books about comics and comics history, including Fantagraphics' two-volume set Cartoonists of the Roaring Twenties, Meanwhile…: A Biography of Milton Caniff, The Art of the Funnies, The Art of the Comic Book, and most recently, Insider Histories of Cartooning: Rediscovering Forgotten Comics and Their Creators. In addition to The Comics Journal, he also wrote a regular column for the quarterly magazine Cartoonist PROfiles. He also contributed to numerous other books, including an introductory essays for The Art of Jim Davis's Garfield (see "'Garfield' Gets First Art Monograph") and Milton Caniff's Male Call (see "Milton Caniff's 'Male Call'"). He was a member of the National Cartoonists Society and an associate member of the Association of American Cartoonists, and in 2018 San Diego Comic-Con recognized him with the Inkpot Award.