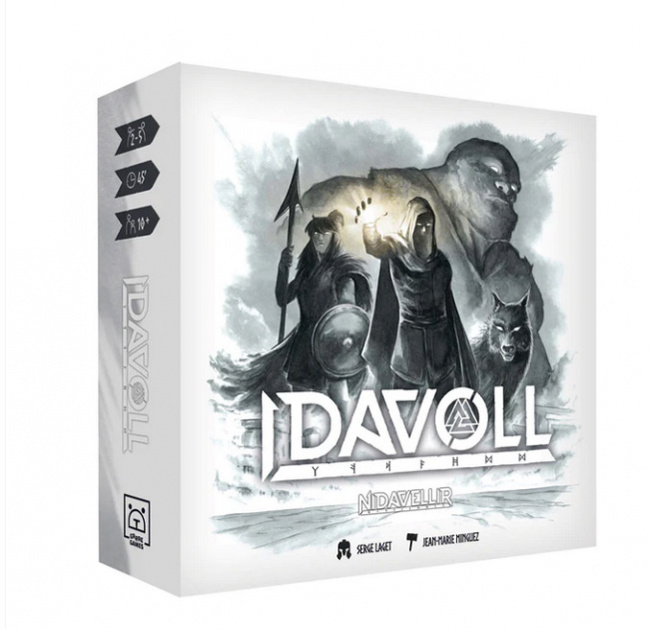 Hachette Boardgames will release
Idavoll
, a new expansion for the
Nidavellir
core game, into retail stores on November 19, 2022.
This second expansion for Nidavellir (see "'Nidavellir'") adds Mythical Animals, Aesir, Valkyries, and Giants to the game. Players can recruit Gods, Giants, and Valkyries to their Command Zone and utilize their all-new effects. Mythical Animals are recruited to players' armies in their matching class, and each animal has their own unique abilities. The game box comes with 21 Mythology cards, 10 Class tokens, 5 Strength tokens, 5 Power tokens, 5 Capture tokens, a Loki token, a scorepad, and a rulebook.
This expansion requires the Nidavellir core game to play, and it will retail for $19.99.