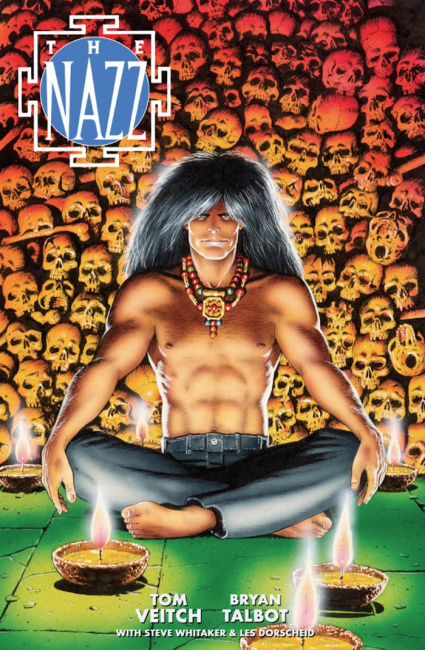 It's Alive has plans to publish a collected edition of
The Nazz,
by the late writer Tom Veitch and artist Bryan Talbot. The story follows Michael Nazareth, whose search for superpowers through ancient rituals results in a transformation that leaves him superhuman and yet somehow less than he once was. DC Comics published
The Nazz
as a four-issue miniseries in 1990 and it is not only out of print but has never been collected before. After Veitch died, last February (see "
R.I.P. Tom Veitch
"), It's Alive signed an agreement with his estate as well as with Talbot to publish a collected edition of the creator-owned comics. The book will also include essays about the series, a cover gallery, and other extras.
It's Alive is publishing The Nazz as a hardcover via an Indiegogo campaign that has a retailer tier: Four copies for $100. The book is expected to ship in December 2023.