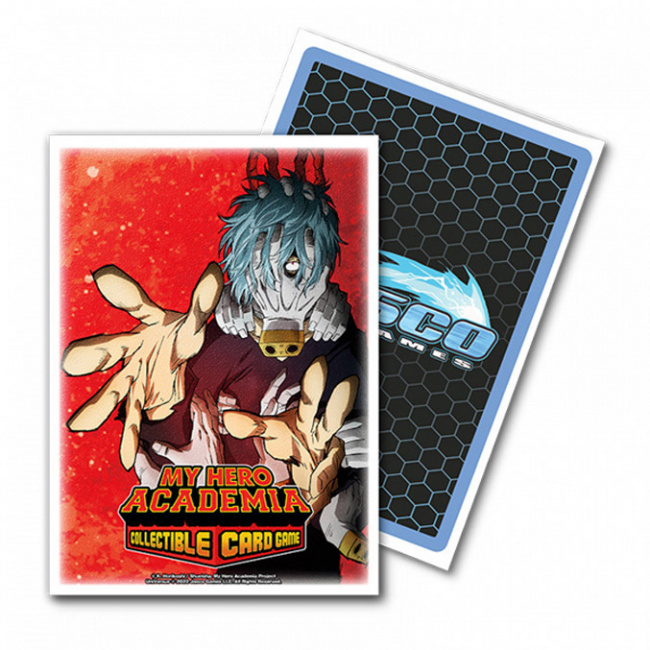 Arcane Tinmen unveiled
My Hero Academia Dragon Shield Standard Matte Sleeves
for release into retail on September 23, 2022.
These officially licensed sleeves come with the art printed directly on them so they don't split. They come 100 sleeves in a cardboard box, which can fit 75 or more single-sleeved cards or 65 or more double-sleeved cards. They come in three different designs: All Might Punch, Bakugo Explode, and Shigaraki.
Each pack of sleeves will retail for $16.99.
Arcane Tinmen also recently unveiled Dragon Shield "Bolt Reaper" game accessories for release into retail (see "'Bolt Reaper' Game Accessories").
Click on Gallery below for full-size images!