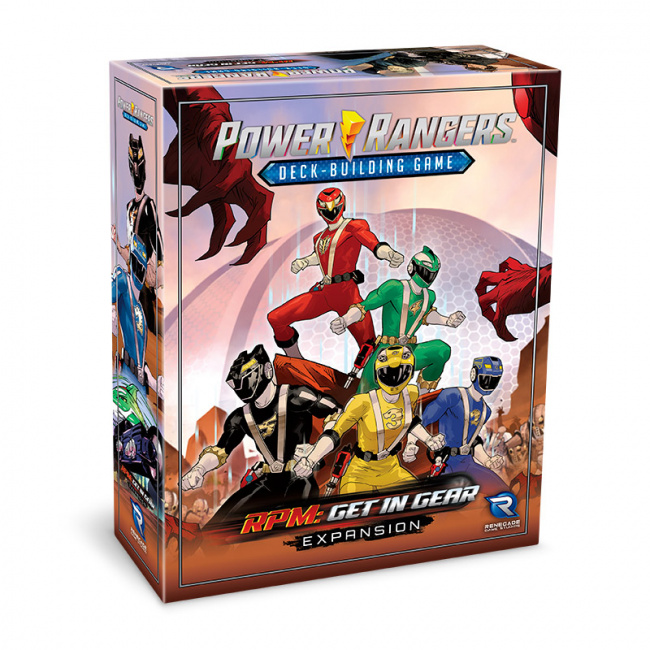 Renegade Game Studios revealed
RPM: Get in Gear
, a new
Power Rangers: Deck-building Game
expansion, for release into retail in Q3 2022.
In this new expansion, the Venjix computer virus has built armies of robots and the Ranger Operators must stop them from taking over the world. The expansion features new strategies, like RPM build-up and energy drain, as well as faster gameplay. It comes with over 75 cards and requires a core set to play.
The game box comes with 12 basic cards, 36 main deck cards, 10 Signature Equipment cards, 5 Zord cards, 5 Master cards, and 10 Character cards. This expansion supports two to four players, ages 14 and up, and plays in 30 to 70 minutes. It will retail for $30.00.
Renegade Game Studios also recently released the Omega Forever Expansion set for the Power Rangers Deck-Building Game (see "'Omega Forever'").