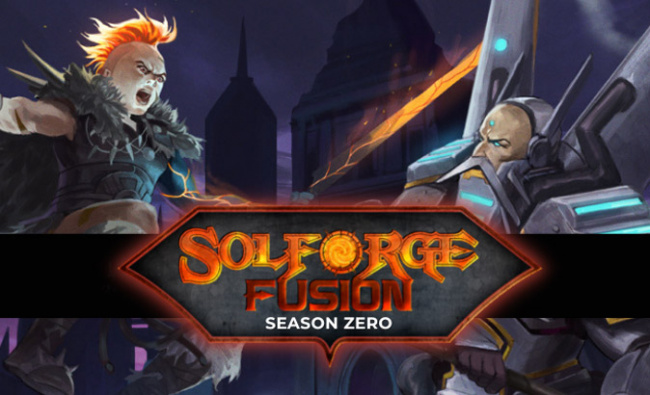 Stone Blade Entertainment announced
SolForge Fusion
Season Zero, a retailer demo and organized play program.
Season Zero is a way for players to experience SolForge Fusion at their FLGS prior to the full release. Players will have an opportunity to learn the game, battle each other in a tournament, and earn renown for themselves and their store. Stone Blade will make demo versions of SolForge Fusion available to stores, so that people can learn to play on-demand in the FLGS' gaming area or at scheduled demo nights. Participating stores will receive two Starter Kits with 8 unique half-decks to demo with.
Season Zero culminates with each store choosing three representatives to play as a team in team Season Zero Finale. The Season Finale will be a single-elimination tournament that takes place on Tabletop Simulator on September 17, 2022. Each team of three players will battle it out for themselves and also to get extra prizes sent to their store. The Top 32 store teams will get a set of promo cards to be handed out to players at that store, and the Top 8 stores receive a set of play mats to be awarded to players from that store. The winning team will receive the first-ever SolForge Fusion Championship trophy.
Recently, we caught up with Stone Blade Entertainment CEO Justin Gary at GAMA Expo to find out more about SolForge Fusion (see "CEO Justin Gary").