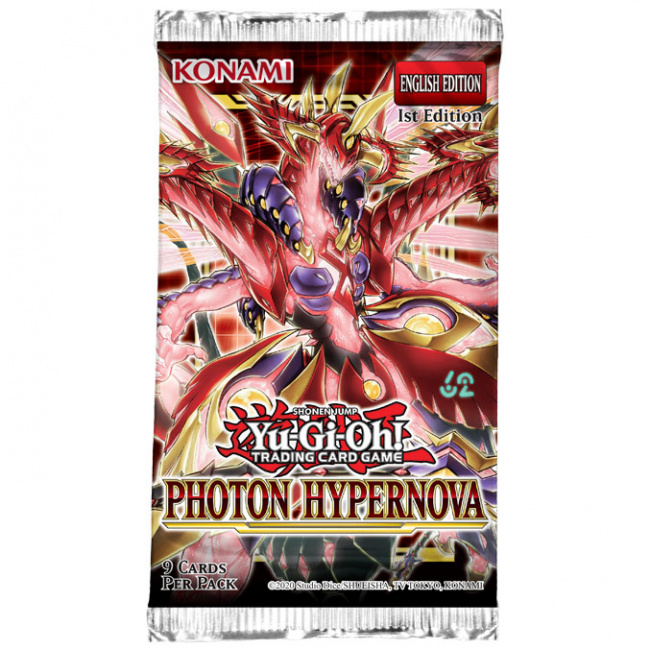 Konami Digital Entertainment unveiled
Yu-Gi-Oh! TCG: Photon Hypernova
, a new booster set, for release into retail on February 10, 2023.
This new set features more strategies available as new Photon and Galaxy cards enter the fray, such as a brand-new form of Number 62: Galaxy-Eyes Prime Photon Dragon. Other Photon and Galaxy cards can also be found in the Legendary Duelists Season 2 set (see "'Legendary Duelists: Season 2' For 'Yu-Gi-Oh! TCG'"). The set will also have new Chaos monsters as well as cards to complement the Scareclaw, Tearlaments, and Kashtira strategies from previous sets.
The Photon Hypernova booster set contains 100 new cards, with rarities that break down as follows: 50 commons, 26 super rares, 14 ultra rares, and 10 secret rares. Packs will retail for $4.49.
For information of 2023 Yu-Gi-Oh! releases, check out ICv2's 2023 calendar (see "'Yu-Gi-Oh! TCG' 2023 Product Release Calendar").