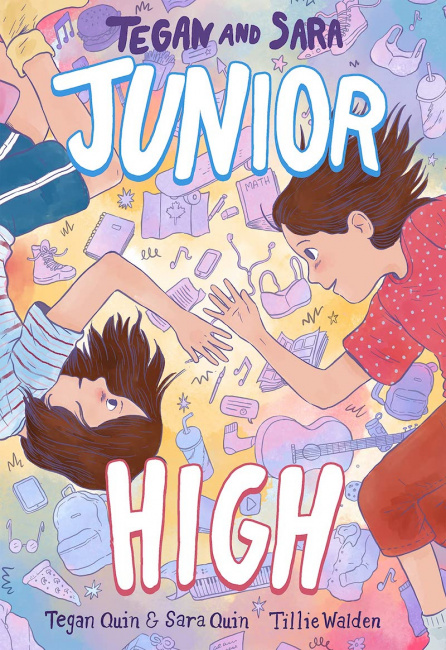 The Grammy-nominated indie-pop duo Tegan and Sara are collaborating with Eisner Award-winning artist Tillie Walden on a new middle-grade graphic novel,
Junior High,
that is loosely based on their lives. The graphic novel, the first of two, will be published by Farrar, Straus and Giroux (a Macmillan imprint) and is scheduled for May 30, 2023, with an MSRP of $14.99 for the paperback and $22.99 for the hardcover. The 304-page book is rated for ages 10-14.
Tegan and Sara are identical twins who have made nine studio albums, with a tenth, Crybaby, due out in October. They will be touring this fall. Both are gay and married, and they are outspoken advocates on LGBTQ+ issues. Their prose memoir High School debuted at number 15 on the New York Times Hardcover Nonfiction best-seller list. It won an Alex Award, the American Library Association's award for adult books with teen appeal and is being adapted for television by Brad Pitt's Plan B Entertainment. While it is fictionalized, Junior High is being positioned as a prequel to High School.