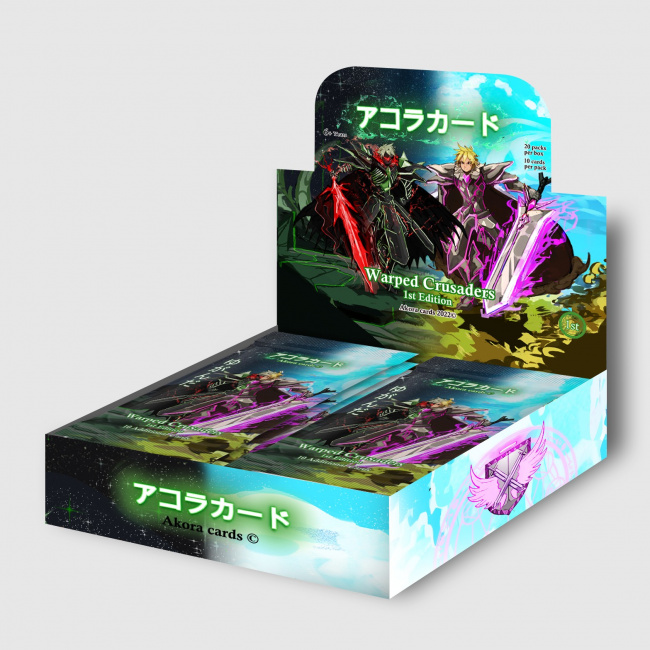 Akora Cards unveiled
Warped Crusaders
, the next booster expansion for
Akora TCG
, which will hit retail stores in November 2022.
This new expansion continues the journey within the world of Ikithia by warping fan favorite Akora and Alchemy cards with a new Attribute. The set features the Alchemy Crusaders and the Damned Legion and provides 16 Akora chains that each have three stages. Warped Crusaders contains 16 full art rares, 16 Generational rares, 60 holographic cards, 130 mechanically-unique cards, and 5 total existing ancient and secret rare cards. There will also be serialized cards in this set: 2 alternate full art cards that are 1 of 100, 3 extended art cards that are two different 1 of 500s, and one 1 of 1000 box topper.
Boosters come with 10 cards per pack, and booster displays include 20 booster packs and a box topper pack.