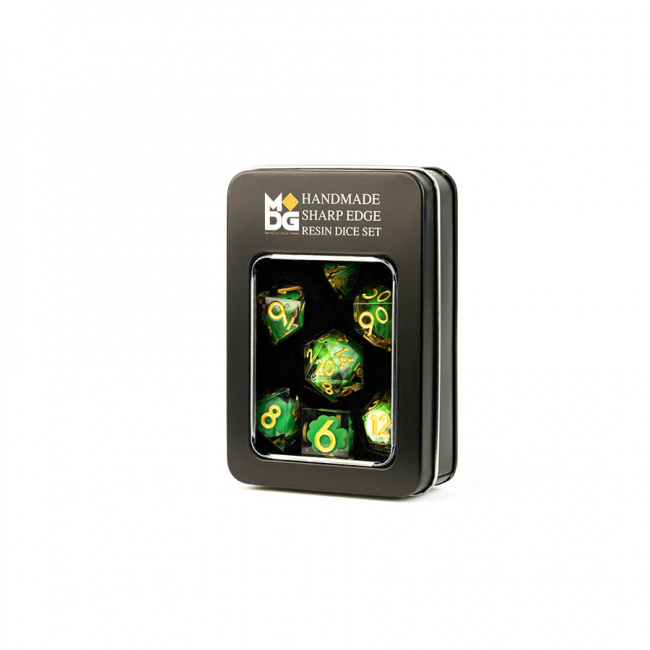 Metallic Dice Games unveiled three
Handmade Sharp Edge Resin Dice Sets
for release into retail on November 11, 2022.
These sharp edge resin dice are made and polished by hand to maintain their sharp edges. The dice in these sets aren't tumbled, so they are more precise than mass produced dice. Each set comes with 16mm polyhedral dice that includes a D4, D6, D8, D10, D10 (00-90), D12, and D20. The new sets available in this wave are Chrysanthemum with Pink Numbers, Frog Dice, and Thousand Day Red.
Metallic Dice Games also unveiled eight new dice sets that released into retail in September (see "Eight New Dice Sets").
Click on Gallery below for full-size images!