First Second Books' schedule for the beginning of 2023 includes a number of titles by new and familiar creators, including Dan Santat's coming-of-age memoir, Zach Weinersmith's retelling of Beowulf in a modern suburban settings, and Ronald Wimberly's biography of the first African American fighter pilot. Here's a look at the lineup

Middle Grade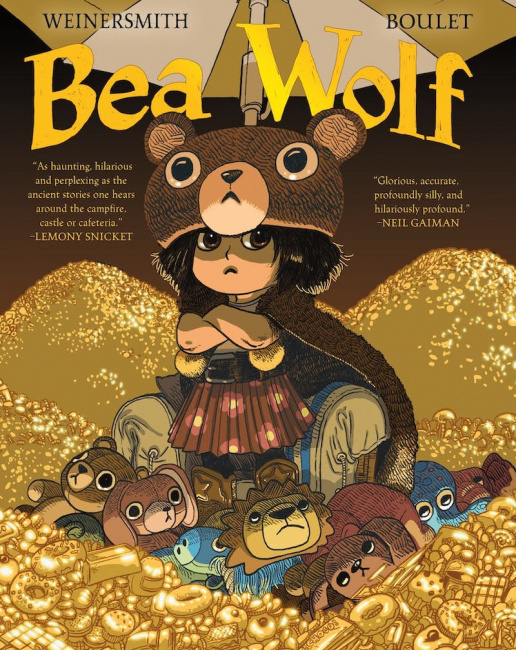 Bea Wolf,
by writer Zach Wienersmith and artist Boulet, retells the story of Beowulf in a modern, suburban setting with a lot more laughs than the original. Kids just want to have fun, so they have set up their own domain, Treeheart, where generations of youngsters have made merry while miraculously staving off adulthood. That all changes when a cranky neighbor invades their sanctuary, and soon the kids of Treeheart are turning into spotty teenagers and cranky adults. Only one kid can save them: Bea Wolf, the most mischievous kid of them all. Weinersmith is the creator of the webcomic
Saturday Morning Breakfast Cereal.
(February 21, 2023; 208 pages; Hardcover: $19.99; Ages 8-12)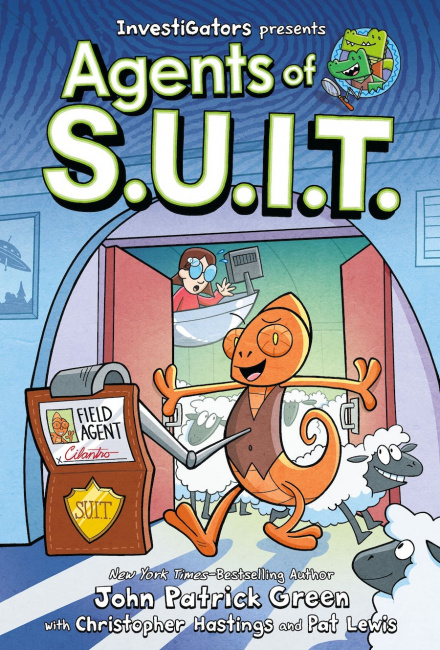 InvestiGators: Agents of S.U.I.T.,
by John Patrick Green, Christopher Hastings, and Pat Lewis, expands the world of Green's popular early-readers series
InvestiGators
with stories focusing on some of the side characters from the main series. Funny animals meet Get Smart in these fast-paced, absurdly funny stories of secret agents done in a clean, colorful style. (February 21, 2023; 208 pages; Hardcover: $10.99; ages 7-10)
A First Time for Everything, by Dan Santat, is the author's coming-of-age memoir set during his middle school years. Middle-schooler Dan is studious, helpful, invisible to his classmates, and bullied at school. A class trip to Europe opens up his horizons, with new experiences ranging from his first fondue to his first love. Santat is the creator of the Eisner- and Harvey-nominated The Aquanaut and has won a Caldecott medal for his illustrations. (February 28, 2023; 320 pages; Hardcover: $22.99, Paperback, $14.99; ages 10-14)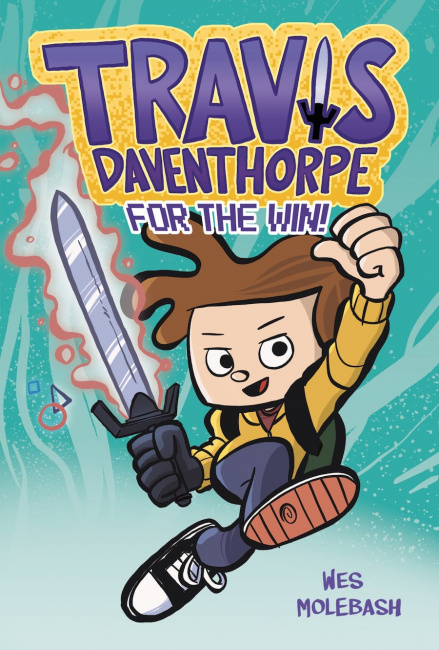 Travis Daventhorpe for the Win!
by Wes Molebash is a sci-fi adventure story about a kid who goes for a ride with his flying robot and crash-lands in the woods, where he discovers a sword, a wizard, and his destiny: to save the universe. This fast-paced, pun-filled story of a kid who is trying to fulfill his destiny, make friends, and get his science-project done in time is the first book in a planned series. Molebash is the creator of the webcomics You'll Have That and Molebashed. (March 21, 2023; 288 pages; Hardcover: $13.99; ages 8-12)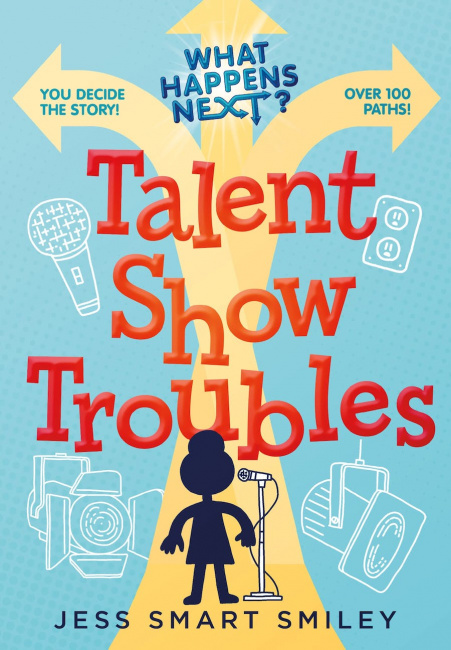 What Happens Next?: Talent Show Troubles,
by Jess Smart Smiley, launches a new series of choose-your-own path graphic novels. The first story takes place during a middle-school talent show disrupted by wild animals, a wrathful vice-principal, and possibly a zombie as well. The reader's choices determine whether the main character, Megan Hathaway, successfully pulls off the show or ends up locked in the basement, with paths to 25 possible endings. Smiley is also the creator of the kids' comedy-vampire story Upside Down, published by Top Shelf in 2011. (April 11, 2023; 240 pages; Hardcover: $22.99, Paperback: $12.99; ages 7-10)
Young Adult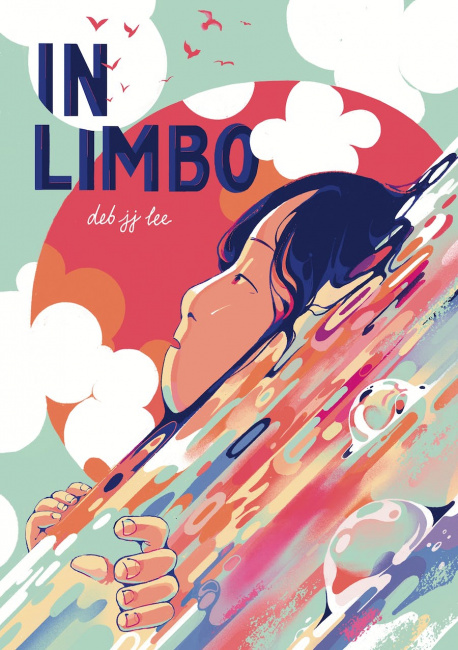 In Limbo: A Graphic Memoir,
by Deb JJ Lee, is the author's memoir of growing up as a Korean immigrant in the suburbs of New Jersey, where the normal pressures of teenagerhood are amplified by the way people regard her as Other, because of her looks, her name, and her culture. Lee gets through it all, including a family crisis, by developing resilience, turning to art, and learning self-care, and when she returns to South Korea, she has a revelation that changes her outlook on herself, her family, and her life. This is Lee's debut graphic novel, and while the story echoes that of Robin Ha's
Almost American Girl,
her style is more evocative of Tillie Walden. (March 7, 2023; 352 pages; Hardcover: $24.99, Paperback: $17.99; ages 14-18)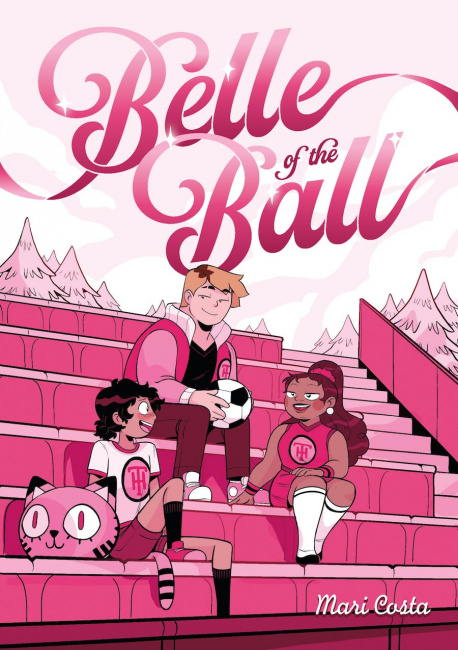 Belle of the Ball,
by Mari Costa, is a teen rom-com about high school senior Belle, a shy girl who has a crush on head cheerleader Regina, who already has a girlfriend, Chloe. Regina asks Belle to tutor Chloe. It turns out Belle and Chloe were childhood friends, and soon the situation develops into a complicated love triangle. (March 21, 2023; 320 pages; Hardcover: $24.99, Paperback: $17.99; ages 14-18)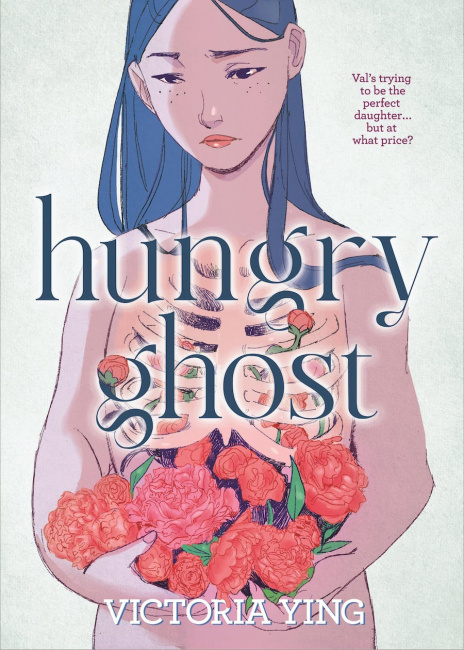 Hungry Ghost,
by Victoria Ying, the artist for DC's middle-grade graphic novel
Diana: Princess of the Amazons,
is a story about a teen dealing with family stress and an eating disorder. Valerie Chu is thin, but the thinness comes at a cost: She has been binging and purging for years. A tragedy forces her to reevaluate her life and choose a different path, one that requires her to reach out for help and reexamine her relationship with her mother. (April 24, 2023; 208 pages; Hardcover: $24.99, Paperback: $17.99; ages 14-18)
Adult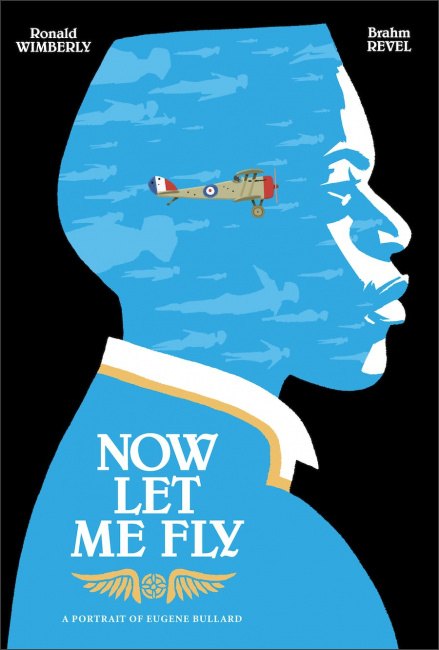 Now Let Me Fly,
by writer Ronald Wimberly and artist Brahm Revel, tells the story of Eugene Bullard, the first African American fighter pilot, who traveled to France to fight in World War I after being denied the opportunity in his native United States due to his race. Wimberly is the creator of
Sentences: The Life of MF Grimm
and the viral webcomic
Lighten Up,
both of which were nominated for Eisner awards, and the graphic novel
Prince of Cats.
(January 3, 2023; 336 pages; Hardcover: $29.99)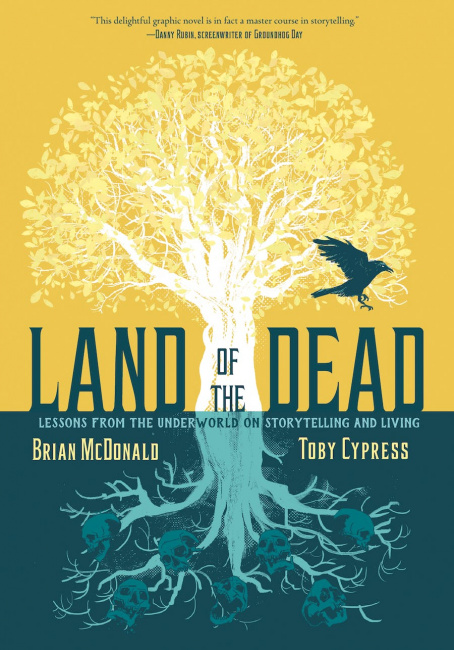 Land of the Dead,
by writer Brian McDonald and artist Toby Cypress, offers an alternate take on the narrative arts. McDonald, a writer and director who tells stories through film, television, and writing, depicts the history of storytelling and shows how the basic human need to survive informs narrative and character development. This nonfiction title is designed to appeal to creators in all media. (January 24, 2023; 224 pages; Hardcover: $27.99)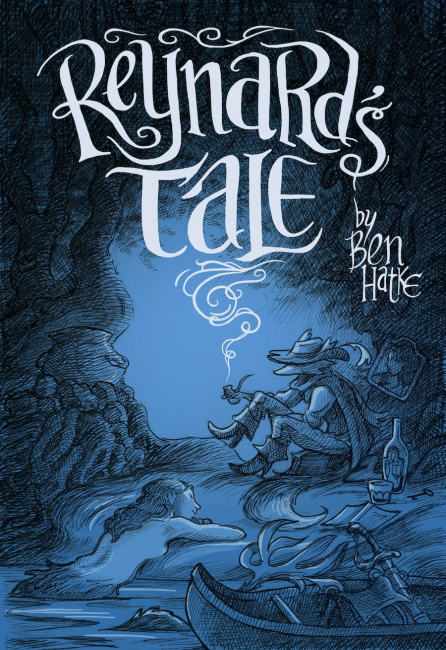 Reynard's Tale,
by Ben Hatke, marks a new direction for the creator of
Zita the Spacegirl, Mighty Jack,
and
Little Robot
: This is his first book for adults. Hatke takes the 12th-century folktales of Reynard, the trickster fox, as the inspiration for his atmospheric, fast-moving fantasy story. (April 18, 2023; 80 pages; Hardcover: $22.99)
Ongoing Series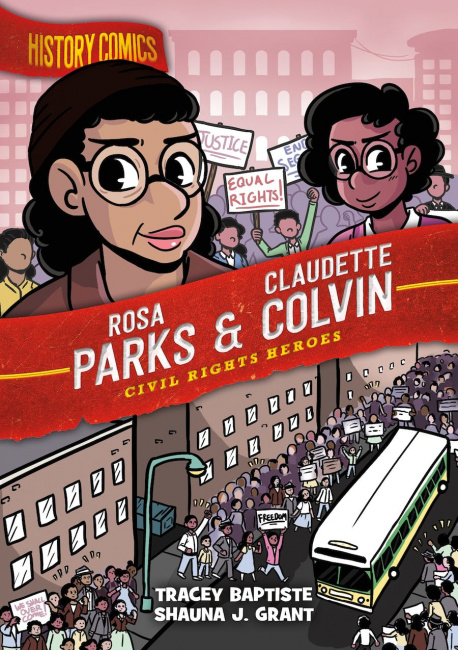 New titles in First Second's existing series will include
History Comics: Rosa Parks and Claudette Colvin,
by Tracey Baptiste and Shauna J. Grant;
Blue, Barry & Pancakes: Big Time Trouble,
by Dan & Jason;
The Adventure Zone: The Eleventh Hour,
by Clint McElroy, Griffin McElroy, Justin McElroy, Travis McElroy, and Carey Pietsch; and
Science Comics: The Periodic Table of Elements,
by Jon Chad.