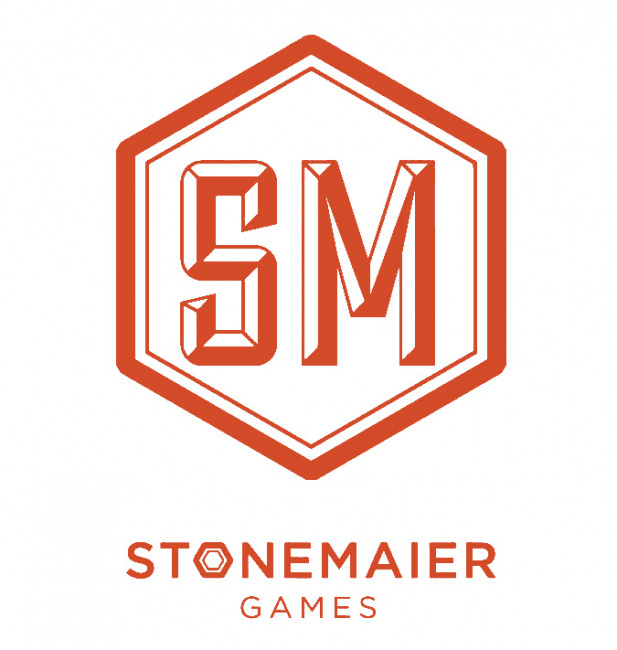 Stonemaier Games announced that
Wingspan
and other games they produce now feature more eco-friendly packaging. They also revealed
Between Two Cities Essential Edition
and
Smitten
for preorder, which are their two most environmental sustainable games they've produced to date.
In an effort to produce more environmentally sustainable games, Stonemaier is working on eliminating plastics and other non-recyclables from their game lines, including Wingspan, Scythe, and others. They are particularly targeting the removal of plastic inserts, plastic tokens, and shrinkwrap from their games. Additionally, their cardboard and paper components used in their games are gravitating towards being be produced from recycled materials.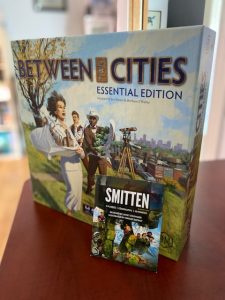 Between Two Cities Essential Edition
and the
Smitten
micro-game (see "
'Smitten'
") will be Stonemaier's two most environmentally sustainable games to date.
Between Two Cities Essential Edition
has new box and components features that lessen the use of plastics. Its game box includes a cardboard insert, instead of a plastic insert, on the interior, and its components are made of recycled cardboard components (tiles and cards). This game also comes with wooden tokens instead of plastic ones. Also, no disposable shrinkwrap will be used with this product, and the outer box is sealed with four clear stickers that do not damage the glossy laminated box.
The Smitten was designed from the onset as an eco-friendly game, and includes only paper components. This game's cards are made of recycled cardboard, and no plastics were used in its creation. Both of these games will begin shipping in October 2022.
Environmental sustainability of packaging and components has been a notable topic of conversation in the games industry over the last few years. ICv2 recently sat down with James White and talked about Legend Story's plans for making TCG packaging more sustainable and how channels affect packaging (see "CEO James White"). Also, heo Group released a line of environmentally sound Ultimate Guard deck boxes (see " 'Return to Earth' Deck Boxes").