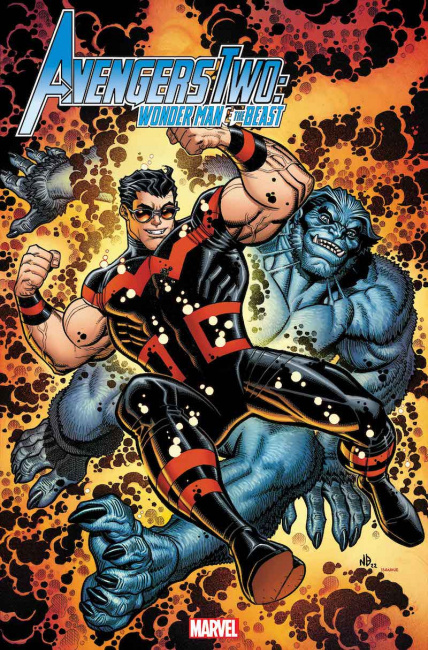 Marvel Comics will collect the three-issue miniseries
Avengers Two: Wonder Man and the Beast,
by writer Roger Stern and artist Mark Bagley, as part of their Marvel Tales series. The story was first published in 2000, and Marvel is reprinting it for the first time. It starts with Wonder Man (Simon Williams), newly returned from the dead, flying to Los Angeles to take care of some business and finding The Beast (Hank McCoy) sitting next to him. After foiling a hijacking, the pair go on to face a number of their foes before ultimately battling the Living Colossus to save LA.
The new collection, Avengers Two: Wonder Man and Beast – Marvel Tales #1, will be published on January 18, 2023, with a new cover by Nick Bradshaw.