Two celebrated artists are producing special variant cover artwork for upcoming Marvel comics.

Alex Ross has crafted "Timeless," an image of 37 classic Marvel villains that will be used for a series of variant covers beginning in March 2023. The piece is a followup to a previous piece, also titled "Timeless," that depicted 30 Marvel superheroes and was used as a series of variant covers in 2020 (see "
Preview: Alex Ross 'Timeless' Variant Covers for October
").
"The passion I held for illustrating many of Marvel's heroes in a timeless representation was easily matched by the passion I felt for illustrating the villains," Ross said in a statement accompanying the announcement. "Marvel clearly has some of the greatest concepts in the realm of supervillains as well as heroes."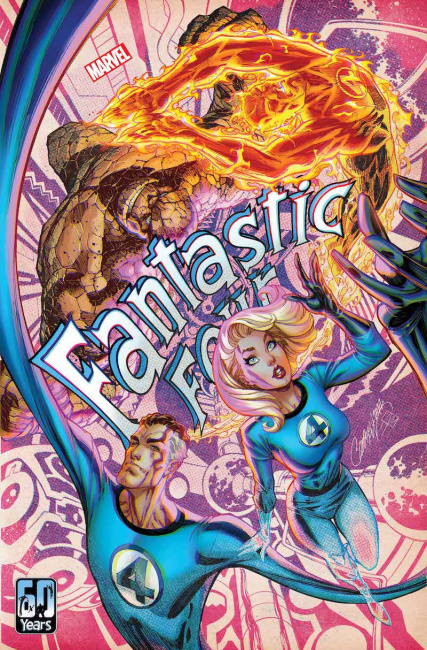 J. Scott Campbell's variant cover for
Fantastic Four
#1 comes in two versions: A modern one that shows the quartet displaying their powers and a retro version that evokes the look of classic comics from the 1960s and 1970s. "I really wanted to make images that would have a visual bridge from the pulpy 4 color origins of these monumental heroes to the modern day slick coloring and production we are now all familiar with," Campbell said in a statement accompanying the announcement.
The new Fantastic Four series, by writer Ryan North and artist Iban Coello, will launch in November with previously announced variants by Ross and Frank Miller as well as Campbell (see "Ryan North, Iban Coello Launch New 'Fantastic Four' Series").
Click Gallery below for artwork!