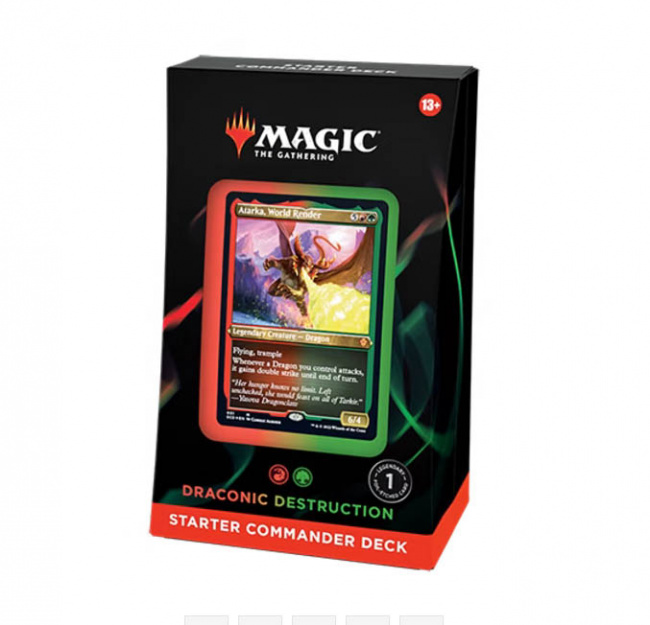 Wizards of the Coast revealed
Magic: The Gathering - Starter Commander Decks
, a new entry level Commander format product, for release on December 2, 2022.
These 100-card ready-to-play decks, that are built around and include a foil-etched legendary creature card, are perfect for introducing players to Magic's most popular tabletop format. The decks help players learn Commander with learning tools like an insert with strategy advice for the deck, a summary of Commander rules, and a reference card outlining what players can do on their turn. It also comes with 10 double-sided tokens, a deck box, and punchout counters. The five decks available are as follows: First Flight (White-Blue), Grave Danger (Blue-Black), Chaos Incarnate (Black-Red), Draconic Destruction (Red-Green), and Token Triumph (Green-White).
For more information on future releases of Magic products, check out ICv2's 2022 calendar (see "'Magic: The Gathering' Release Calendar For 2022/2023").
Click on Gallery below for full-size images!