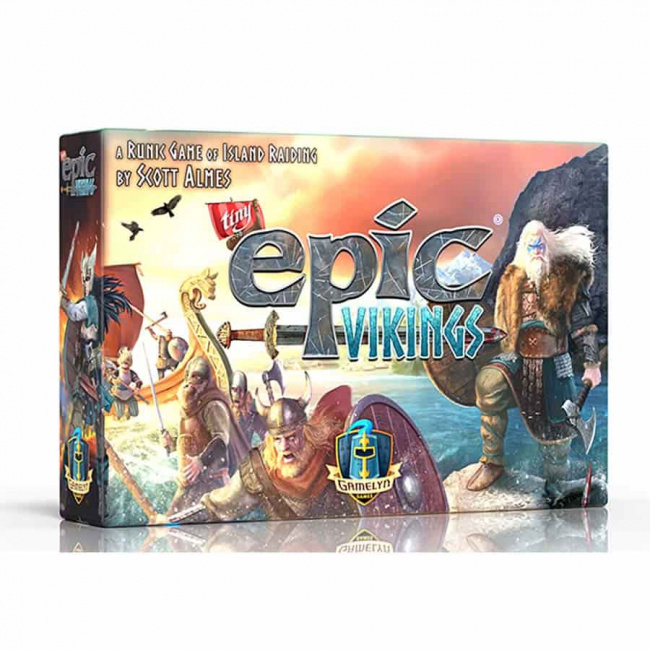 Gamelyn Games will release
Tiny Epic Vikings
, a new board game, into retail in April 2023.
In Tiny Epic Vikings, players assume the roles of the chief of a clan of Vikings. The game takes palce over the course of three eras, where players will try to claim icy territory and build up their clan. They will play Viking Cards that represent their clan's leaders and will then go about choosing the best builders, harvesters, explorers, and warriors to represent them. Players will also raid islands, collect rune stones, and build boats and temple to garner influence.
This game is for one to four players, ages 14 and up, and plays in 30 to 60 minutes.
Gamelyn Games also released Tiny Epic Dungeons, a dungeon-crawling board game, into retail stores (see "'Tiny Epic Dungeons'").