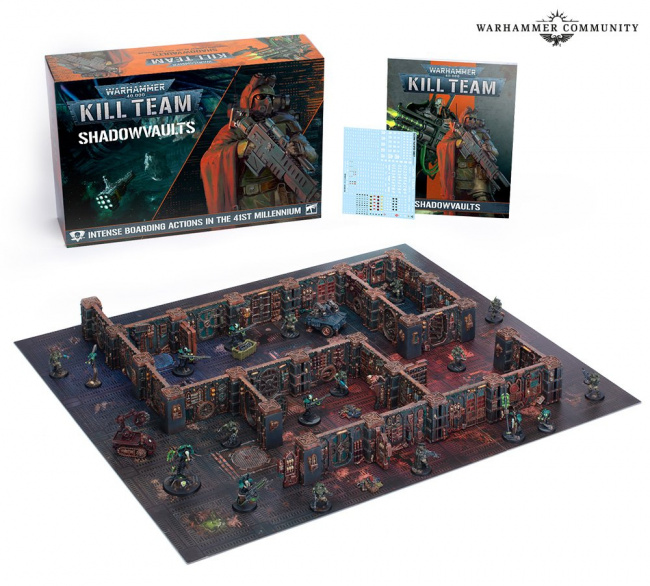 Games Workshop announced
Kill Team: Shadowvaults
, a new boxed set for
Warhammer 40,000
, which will hit preorder on October 15, 2022.
The Kill Team: Shadowvaults expansion sends players deeper into the Gallowdark, adding two new kill teams and terrain. The new kill teams will be the Kasrkin of the Astra Militarum and the Necron Hierotek Circle. This expansion also has new rules for infiltration, sentries, and raids as well as rules for new scenery pieces such as the heavy bolter sentry turret and bomb-carrying robotic crawler. Kill Team: Shadowvaults requires the Kill Team Core Book to play.
Games Workshop also recently announced Warhammer 40,000 Kill Team: Into the Dark, a new miniatures boxed set (see "'Warhammer 40,000 Kill Team' Box").
Click on Gallery below for full-size images!