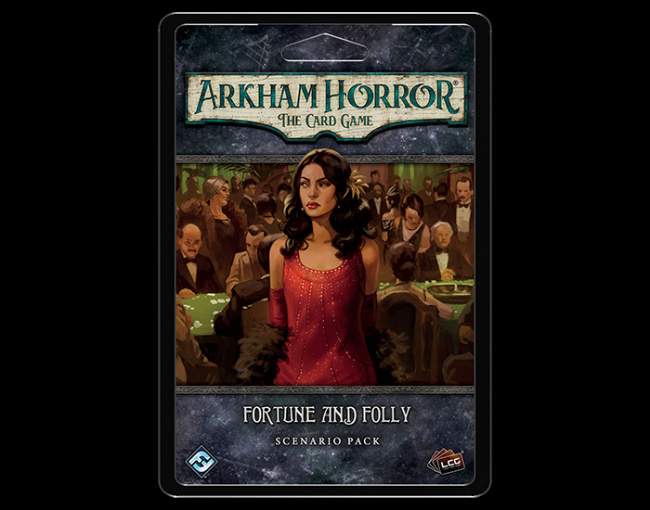 Fantasy Flight Games announced
Fortune and Folly
, a new
Arkham Horror: The Card Game
Scenario Pack, for release into retail on April 4, 2023.
In Fortune and Folly, players are getting in touch with their inner Ocean's Eleven as they try to pull off a casino heist. The prime target of their heist is the Wellspring of Fortune, a mysterious relic that weights a casino's odds in its own favor. Additionally, the casino, itself, is rather unnatural in the fact that it sprang up from nowhere and anyone who wins big there seems to meet a tragic end. This pack can be played on its own, inserted into a campaign, or used as a side-story in The Scarlet Keys campaign (see "'Arkham Horror: The Card Game' Expansions").
It will retail for $21.99.
Click on Gallery below for full-size images!