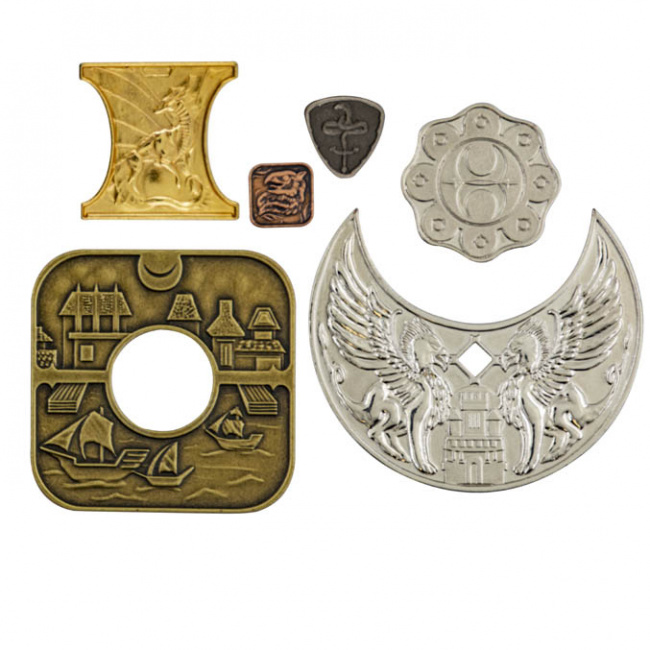 Ultra PRO unveiled
D&D Waterdeep Coins
, new premium accessories set, for release into retail in summer 2023.
These faux fantasy coins are officially-licensed for Dungeons & Dragons. Players can use these coins to add more flavor to their D&D roleplaying campaigns. There are no precious metals used in the making of this product, and the coins are minted in zinc clad. Each set contains a Platinum Harbor Moon, a Brass Toal, a Platinum Sun, 2 Gold Dragons, 5 Copper Nibs, and 5 Silver Shards.
Ultra PRO also revealed three plush new dice bags for release into retail (see "New Plush Dice Bags").
Click on Gallery below for full-size images!