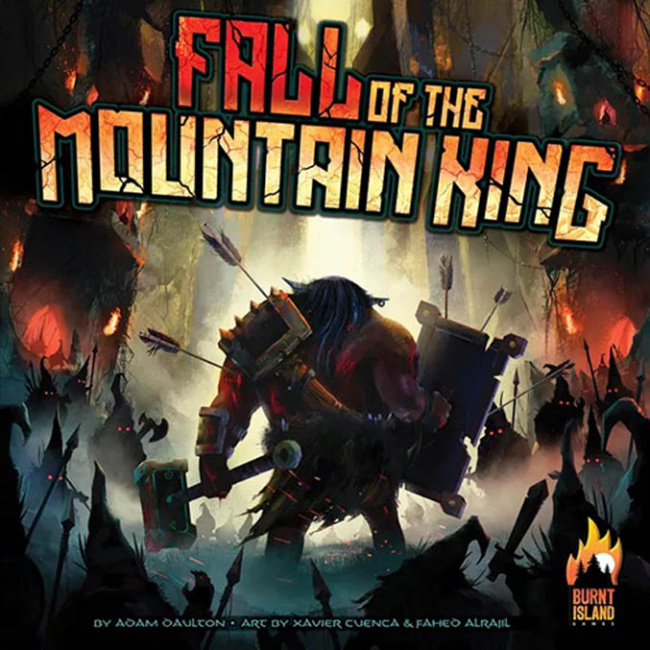 Burnt Island Games revealed
Fall of the Mountain King
, a standalone board game, for release on November 2, 2022.
This game is a standalone prequel game to In the Hall of the Mountain King, which released in 2020 (see "'In the Hall of the Mountain King'"). The new game is set during a war that drove the trolls from the mountain kingdom. Players will build their own ancestry and compete against their rivals to defend the mountain from the trolls. It features several unique Champions to guide players to victory, artwork that expands the Mountain King world, and a solo mode.
Fall of the Mountain King is for one to five players, ages 14 and up, and plays in 30 minutes. It will retail for $59.