VIZ Media announced three Marvel titles at New York Comic Con: a new Spider-Man story, a manga tribute book, and a new deluxe edition of Tsutomu Nihei's Wolverine: Snikt!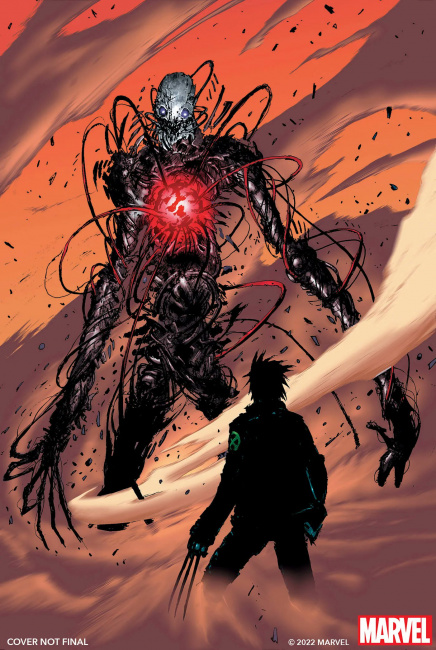 Marvel first published
Wolverine: Snikt!
as a five-issue comic series in 2003 under its short-lived Tsunami line (see "
Marvel Announces Second Wave of 'Tsunami'
"). While most of the creators of these "manga-style" comics were not Japanese (see "
Marvel 'Manga Style'
"), Nihei was the exception: His
Blame!
had recently been published to great acclaim, although his most famous work,
Knights of Sidonia,
still lay ahead. Although Marvel did follow up the
Wolverine: Snikt!
limited series with a paperback collected edition, it seems to be out of print. VIZ will bring it back as a deluxe edition in summer 2023.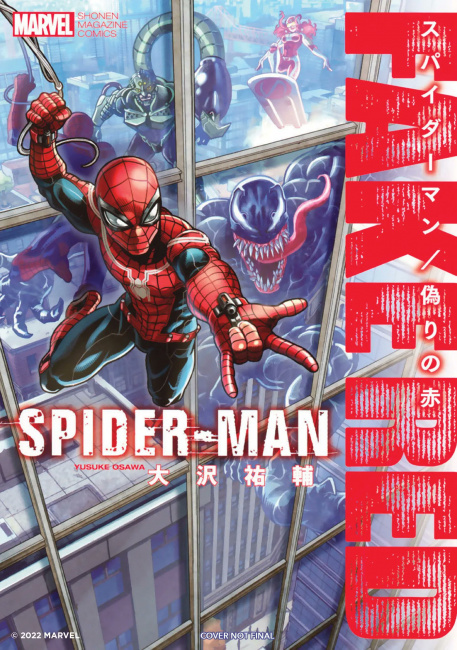 The second new VIZ/Marvel title is
Spider-Man: Fake Red,
by Yusuke Osawa, a one-shot about a Japanese Peter Parker type, a Spider-Man fan named Yu, who finds a Spidey suit in an alley, puts it on, and becomes the newest web-slinger. Kodansha originally published the story on its Manga Pocket app.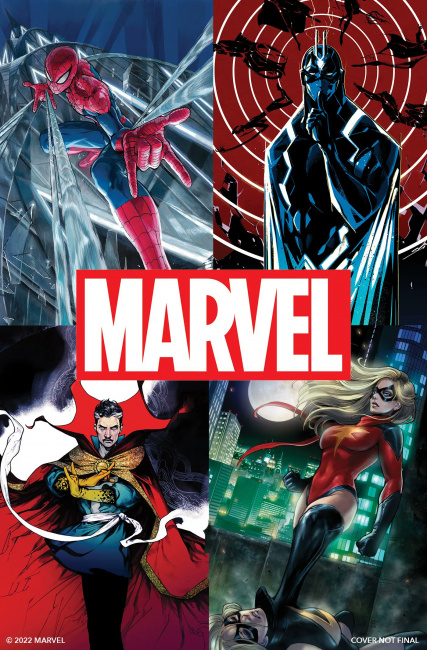 The final Marvel license is
Marvel Comics: A Manga Tribute,
which features work by 20 manga artists; the lineup includes Yusuke Murata (
One-Punch Man, Eyeshield 21
), Kamome Shirahama (
Witch Hat Atelier
), and Shigeto Koyama, an anime designer whose work includes
Gurren Lagann
and
Eureka Seven.
VIZ and Marvel announced a wide-ranging deal last year under which Viz would publish manga based on Marvel characters (see "Marvel and Viz Team Up"). The first titles included Marvel Meow by Nao Fuji, Deadpool: Samurai!, by writer Sanshirou Kasama and artist HikaruUesugi, and Secret Reverse, by Yu-Gi-Oh! creator Kazuki Takahashi. Of these, Deadpool: Samurai! has been the most popular, with Volume 2 appearing on the BookScan Top 20 for June (see "June 2022 NPD BookScan – Top 20 Adult Graphic Novels").