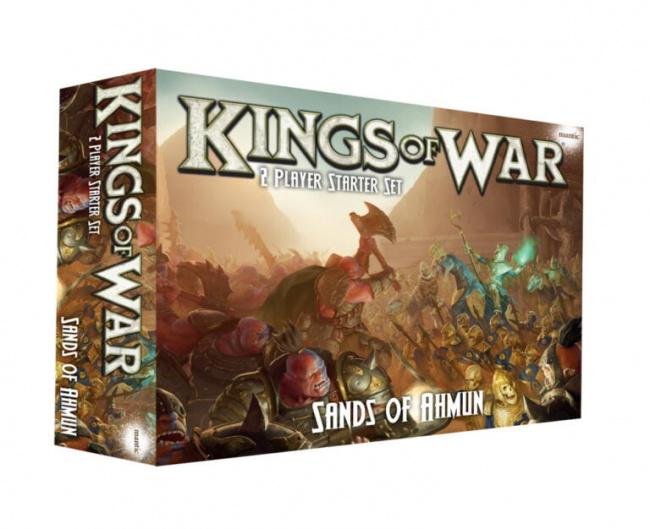 Mantic Games will release
Sands of Ahmun
, a new
Kings of War Two-Player Starter Set
, into retail in November 2022.
Sands of Ahmun is an entry level product for Kings of Wars that allows two players to pick up and play. This boxed set features a battle in the wastes west of Ophidia between the Empire of Dust (see "'Kings of War' Miniatures Boxed Sets") and ogre mercenaries. The game box includes 12 Plastic Ogre Infantry, 40 Plastic EoD Skeleton Infantry, 10 Plastic EoD Revenant Cavalry, a Resin Ogre Warlord (2022), a Resin EoD Pharoah, 13 MDF 40mm Square Bases, 10 MDF Cavalry Bases, 41 20mm Square Bases, an A5 Getting Started Book, and a Kings of War 3.5 Rulebook.
It will retail for $120.00.
Click on Gallery below for full-size images!