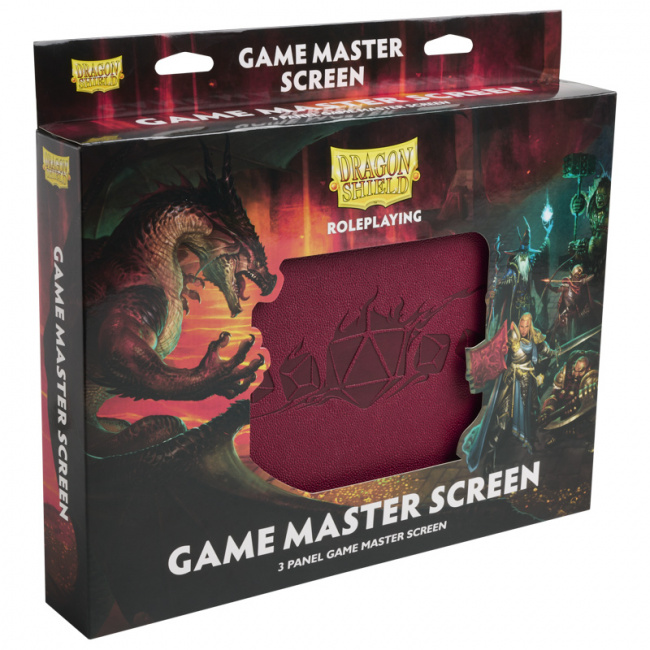 Arcane Tinmen will release
Dragon Shield: Game Master Screen
into retail on November 18, 2022.
The Dragon Shield: Game Master Screen allows GMs to conduct their RPG sessions with greater ease than beforefrom behind this tri-panel premium screen. It provides ample space for sheltering secret notes, rules, maps and more. This screen also comes with an integrated initiative tracker to help manage combat scenarios, and cards and dry erase markers to create PC, NPC, and monster cards on the fly. The screen comes in Iron Grey and Blood Red.
It will retail for $59.99.
Arcane Tinmen will release Dragon Shield: RPG Spell Codex, a spell card management portfolio (see "'Dragon Shield: RPG Spell Codex'").
Click on Gallery below for full-size images!