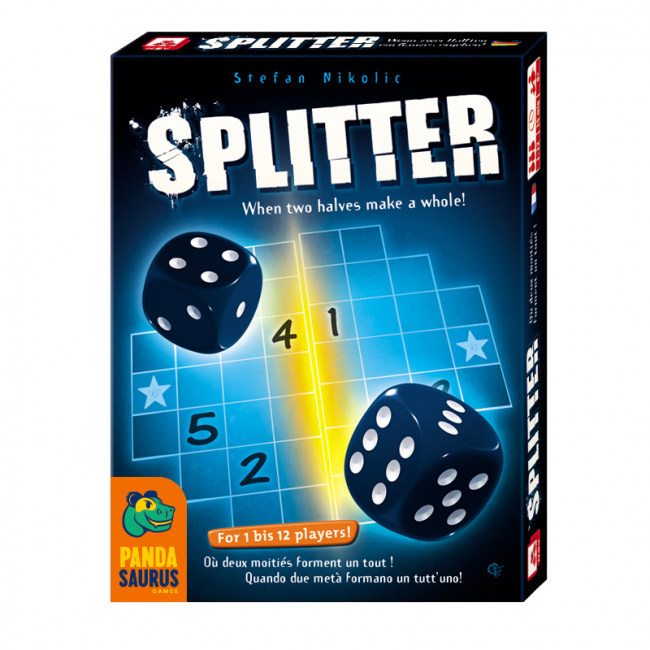 Pandasaurus Games announced
Splitter
, a new dice game, for release into retail on November 21, 2022.
Splitter is a dice game featuring simple rules and a dash of symmetry. Two dice are rolled each round, and the players at the table write the results on their page in an attempt to group the same numbers together on their personal score sheet. Numbers must be entered symmetrically to the center axis, and players can build out their grouping from that point. The game ends after 22 dice rolls, and points are totaled for groupings.
This game is for one to 12 players, ages 8 and up, and plays in 15 minutes. It will retail for $14.95.
Pandasaurus Games also recently partnered with Altus to publish Persona 5 Royal, a new card game designed by Emerson Matsuuchi (see "'Persona 5 Royal'").