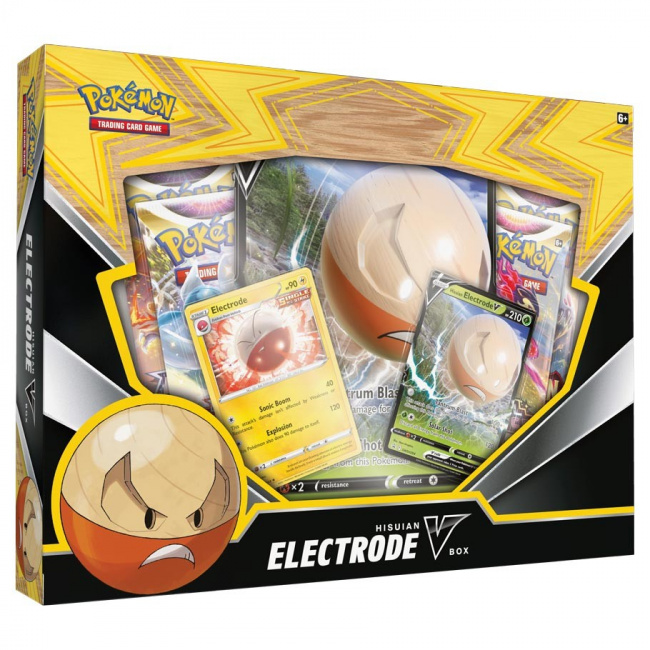 The Pokemon Company International will release
Pokemon TCG: Hisuian Electrode V Box
into retail on November 4, 2022.
Trainers can make an explosive comeback with Hisuian Electrode V, a Grass-type Pokémon that gains power when affected by Special Conditions. This boxed set comes with an Hisuian Electrode V foil promo card in playable and oversize versions. It contains has a Lightning-type Electrode foil card from the Kanto region as well as 4 Pokemon TCG booster packs and a code card for Pokemon TCG Live.
Pokemon TCG: Hisuian Electrode V Box will retail for $19.99.
For more information on Pokemon TCG releases, check out ICv2's release calendar (see "Calendar").