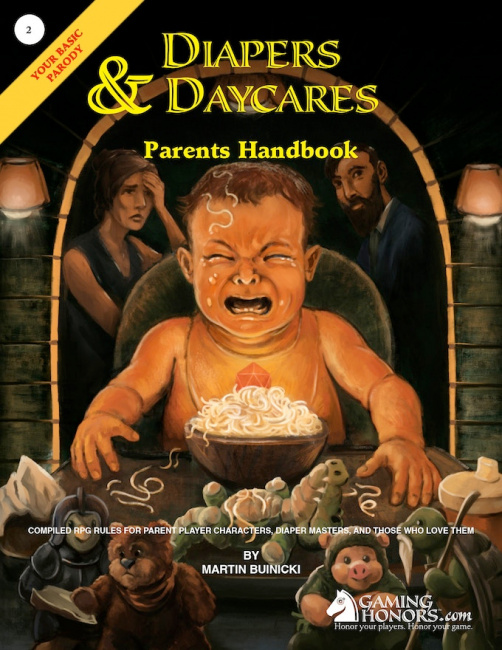 Gaming Honors has announced its second role-playing parody book,
Diapers & Daycares
, scheduled to release in May.
Diapers & Daycares parodies both role-playing games and parenthood by presenting a fully-playable d20-based game centered around the challenges of raising infants, complete with character classes like the Cyborg who uses technology as parenting tools or the Time-Traveler who raises children as a way to recapture their own childhood. Typical parenting challenges appear, such as sick babysitters and predatory insurance reps.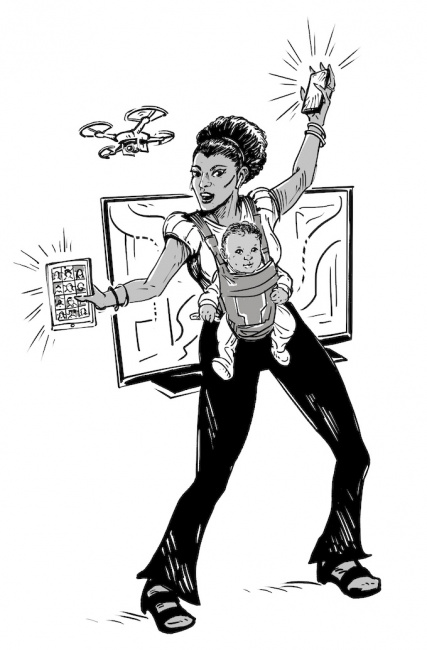 The book was written by Martin Buinicki (
Dwellings & Driveways: Keep on the Cul-de-Sac, The Peasants' Fell Bargain
)
and will include at least 36 black and white pages, with a full-color cover by Matt Morrow inspired by the classic
Dungeons & Dragons Players Handbook
. MSRP has not been announced.
Gaming Honors is raising funds to produce the game through a Kickstarter campaign that has attracted $2,085 from 89 backers as of this writing (an average of $23.42 per backer). Fulfillment is planned for May. Final page count for the project will be determined after the campaign.