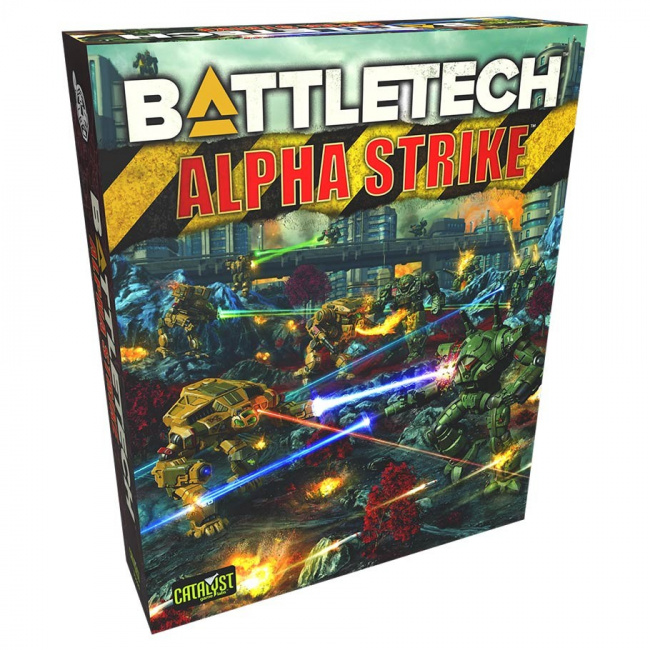 Catalyst Game Labs will release
BattleTech Alpha Strike
, a new boxed set, into retail on November 16, 2022.
This highly-anticipated boxed set was first released at Gen Con 2022 (see "Gen Con"), where it sold out quickly at the Catalyst booth. The boxed set features a fast-play, skirmish version of the classic miniatures wargame. It comes with 13 high-quality plastic miniatures that come fully-assembled and ready-to-play right out of the box. The box also includes 32-page rulebook, 24-page fiction novella, 16-page Universe Primer, 13 Alpha Strike cards, 13 Pilot cards, 25 Battlefield Support cards, a heavy-stock reference sheet, 2 punchboards of trees and game counters, 9 small fold-up cardboard buildings, 6 medium fold-up cardboard buildings, and 2 dice.
It will retail for $79.99.
Click on Gallery below for full-size images!