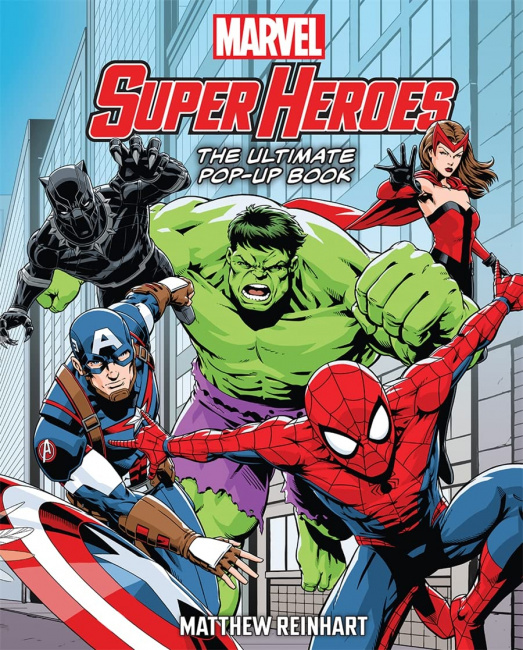 Abrams Books has a new pop-up book that will be released this week:
Marvel Super Heroes: The Ultimate Pop-Up Book,
by paper engineer Matthew Reinhart. The book features six movable, three-dimensional scenes of Spider-Man swinging from roof to roof, the X-Men defeating an oversized Sentinel, and more. The chunky 8" x 10" book will be released on November 15 with an MSRP of $49.99.
Reinhart is the creator of a number of pop-up books, including Star Wars: A Galactic Pop-Up Adventure, Frozen: A Pop-Up Adventure, and Mommy? (co-created with Maurice Sendak). His Star Wars: A Pop-up Guide to the Galaxy featured scenes in which the light sabers actually lit up (see "3-D 'Star Wars' Book").