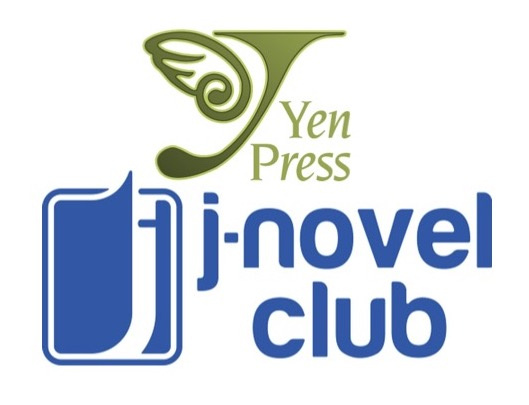 Yen Press and J-Novel Club announced a new partnership at AnimeNYC this past weekend: Yen will publish and distribute the print editions of J-Novel Club's digital titles under a new J-Novel Club imprint. J-Novel Club will continue to translate and edit the books and release them digitally, with Yen providing production and distribution for print editions.
Yen Press titles are distributed to the book channel by Hachette Book Group, while J-Novel Club currently uses Ingram for book distribution; both publishers are distributed to the direct market by Diamond.
The new imprint will kick off in May 2023 with the manga and light novel series My Instant Death Ability Is So Overpowered, No One in This Other World Stands a Chance Against Me!, as well as two more light novel series, Hell Mode and The Misfit of Demon King Academy. The latter title has been adapted into an anime series, and the manga version is published by Square Enix.
Founded in 2016 as a digital light novel service, J-Novel Club has a catalog of over 150 manga and light novel series, chiefly isekai and fantasy, as well as romance titles published under the J-Novel Heart imprint. They distribute their titles digitally both via a subscription service and as e-books, through their own apps and third-party e-book platforms such as Kindle. The company was acquired in 2021 by Kadokawa, which also is part owner of Yen Press (see "Kadokawa Buys Majority Stake in Yen Press").