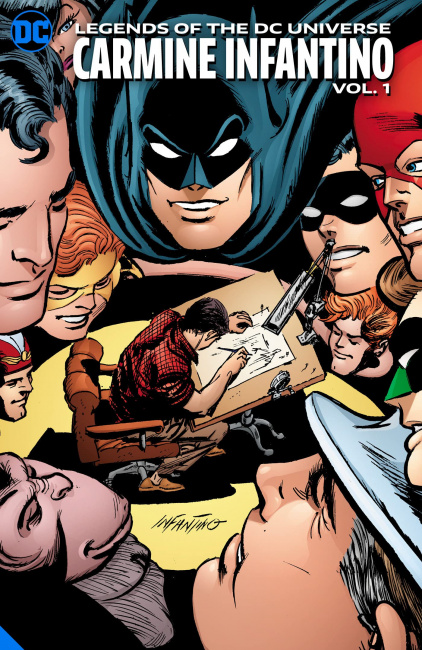 DC Comics has announced
Legends of DC: Carmine Infantino,
a 408-page hardcover collection of comics by the celebrated artist and former DC Publisher. The hardcover includes stories from all across Infantino's decades of drawing comics, with selections from
All-Star Comics
#40;
Flash Comics
#86 and #90;
All-American Comics
#95;
Comic Cavalcade
#28;
Sensation Comics
#87;
Mystery in Space
#3;
Secret Hearts
#8;
The Adventures of Rex the Wonder Dog
#4;
Showcase
#4;
Western Comics
#73;
The Flash
#112 and #123;
The Brave and the Bold
#49;
Detective Comics
#327;
Strange Adventures
#205;
The House of Mystery
#296;
DC Comics Presents
#73;
Secret Origins
#17; and
Danger Trail
#1-4. Writers for the stories include Gardner Fox, John Broome, and Robert Kanigher, and the cover is by Infantino. The book will be released on March 28, 2023, with an MSRP of $49.99.
Infantino, who died in 2013 at the age of 87 (see "
R.I.P. Carmine Infantino
"), was a longtime DC artist and one of the moving forces behind the Silver Age of Comics, redesigning older series and working with writers to create new characters such as Deadman (see "
DC to Publish 'Deadman' Omnibus
") and Batgirl.