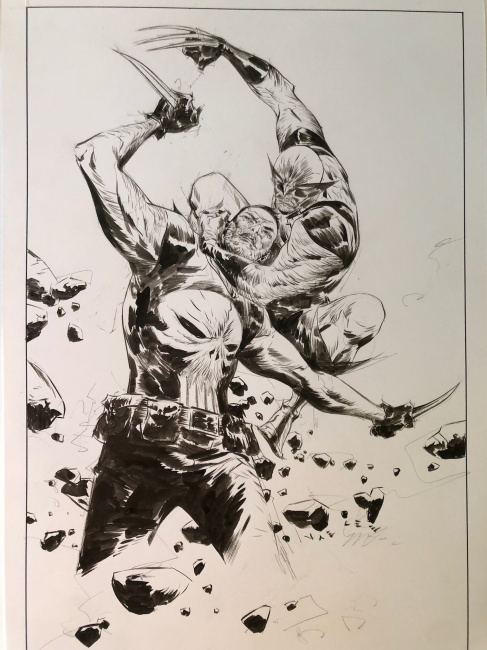 The comics community is rallying round to help Fat Jack's, the oldest comics retailer in Philadelphia, through a post-pandemic rough spot. Manager Eric Partridge has set up a
GoFundMe
page to raise the $20,000 the store needs to pay its most immediate bills, and Nick Barrucci, President and Publisher of Dynamite Entertainment, will host a sale on December 23 on
The Original Art Experience Show
to benefit the store.
On the show, Barrucci will sell or auction off a number of pieces of original art to benefit Fat Jack's, including two inked pages donated by Jae Lee, one showing Wolverine and the Punisher locked in battle, the other of Captain America. Barrucci will also offer several items from his own collection, including four pages by Jim Aparo from Brave and the Bold #135 and John Romita, Jr.'s cover for Amazing Spider-Man #13. Sketch covers and other items will be offered as well.
Fat Jack's manager Eric Partridge told ICv2 that the store took a hit during the COVID-19 pandemic. "With many people working from home during the pandemic, traffic dried up dramatically," he said, adding that many of the store's customers are commuters from the suburbs. The store started offering mail order, which they still do, but even so, sales have dropped off. "We are down to bare bones, ghost staff," he said. "Would love to hire more people." If they can get the initial $20,000, he said, "our interest rates on purchases would be reduced."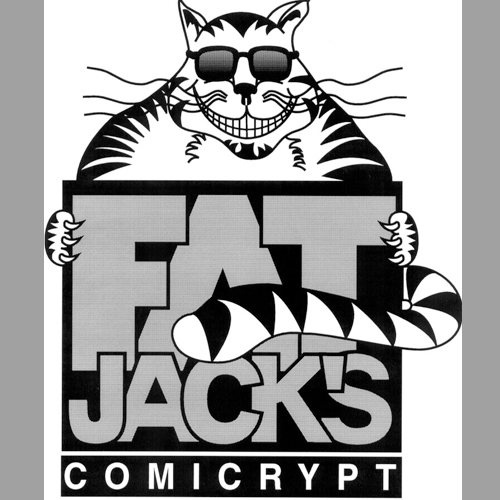 One more noticeable difference: "We were known for our cats wandering around," Partridge said. "When we were shut down, they went home with the owner. It doesn't seem right to upset their living conditions and make them readjust." He still gets comments from customers who miss them, he said.
Owner Mike Ferrero founded Fat Jack's in 1976, making it not only the oldest comic shop in Philadelphia but one of the oldest in the country, and it has hosted signings by prominent creators including Neil Gaiman, Neal Adams, Tom King, and Garth Ennis. A young Nick Barrucci also got his start at Fat Jack's: In his keynote address to the 2020 ComicsPro meeting, he reminisced about getting a job at there as a young teen so he could buy comics at wholesale and sell them at shows on the weekends (see "2020 ComicsPro Comics Industry Conference Keynote").
Click Gallery to see original art!