Drawn & Quarterly's Spring 2023 catalog showcases a lineup of manga, manhwa, BD, and graphic novels with a wide range of tones and storytelling styles, including Filipono American noir, more Palookaville from Seth, and a French family dramedy. Here's a look: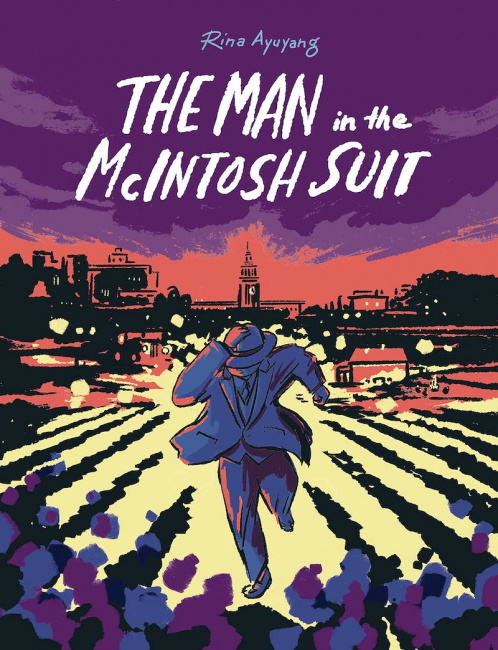 The Man in the McIntosh Suit,
by Rina Ayuyang, is a classic noir mystery set in California in 1929 with a cast of Filipino immigrants. Bobot, who earned a law degree in the Philippines but now picks fruit for a living, hears that his estranged wife has been spotted in San Francisco and heads out to find her, plunging into the urban underworld of seedy nightclubs and sketchy characters. Ayuyang, whose short works have been nominated for Eisner and Ignatz awards, is the creator of
Blame This on the Boogie,
a memoir about growing up in a Filipino American family (see "
BD by Ruillier, Castree in D&Q's Spring List
"). Drawn and Quarterly will publish
The Man in the McIntosh Suit
in May as a 212-page four-color paperback with an MSRP of $24.95.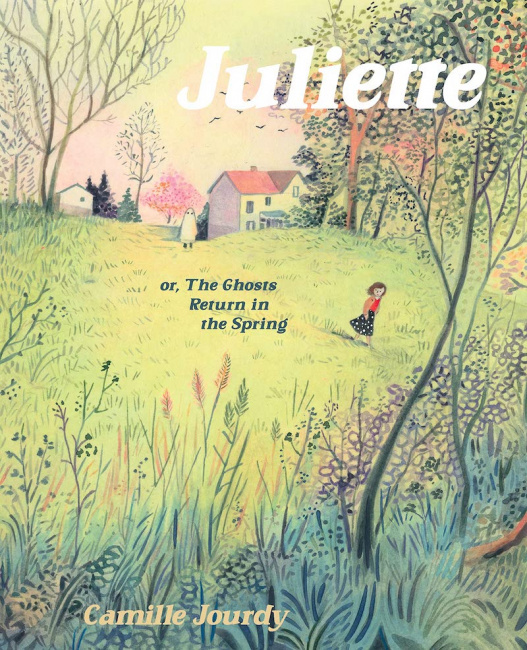 Juliette,
by Camille Jourdy, is a French comic about a woman returning from Paris to visit her family in the country and finding a full-blown family drama, with her parents, estranged from one another, living very different lives and her sister having an affair with a local merchant. Juliette herself soon gets drawn into the craziness with an entanglement of her own. Jourdy's colorful, clear-lined style puts the focus on the characters, who are equally colorful and each endowed with a distinct personality. The 240-page four-color paperback will go on sale in June with an MSRP of $29.95.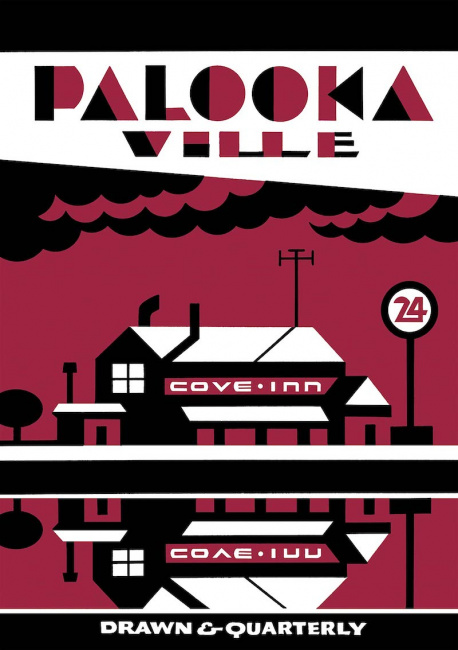 Palookaville
#24 is the latest volume in the series by the singly-named Seth, this one collecting a new chapter of
Nothing Lasts,
his memoir of adolescence, a photo essay on his collaboration with filmmaker Luc Chamberlane, and a sketchbook exercise in which he picks five names and comes up with characters and stories for each of them. The 112-page four-color hardcover will go on sale in May with an MSRP of $29.95.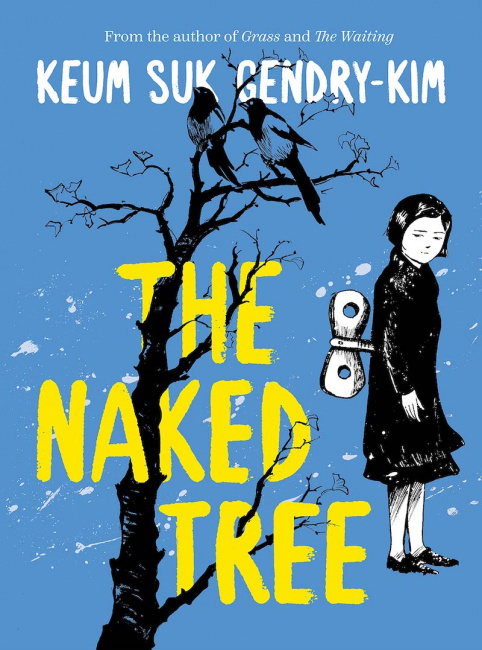 The Naked Tree,
by Keum suk Gendry-Kim, is the latest volume from the award-winning creator of
Grass
and
The Waiting. The Naked Tree
is based on a novel by Park Wan-seo and is set in 1951, during the Korean War. The story follows a young woman who makes her living selling hand-painted silk handkerchiefs to soldiers at the U.S. military's Post Exchange and becomes entangled with a new artist who has recently escaped from the North. The 316-page, black and white paperback will go on sale in August with an MSRP of $29.95.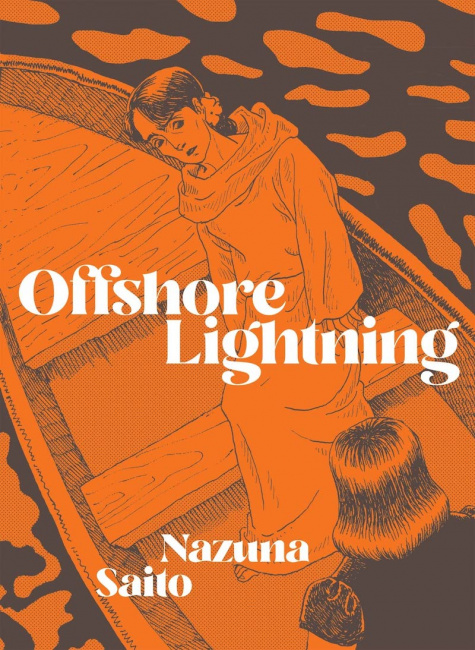 Offshore Lightning,
by Saito Nazuna, collects both the early and late work of a remarkable manga creator whose career was all too short. Nazuna was in her forties when her first work was published, took a break in her sixties to care for her ailing parents, and then went back to manga with a new point of view.
Offshore Lightning
collects both her early and her later stories, all incisive reflections on families, relationships, and aging. Drawn and Quarterly will publish the 324-page black and white paperback in June 2023 with an MSRP of $24.95.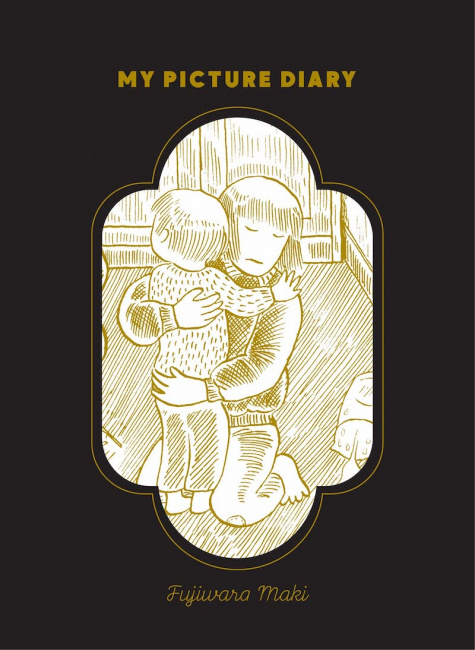 My Picture Diary,
by Fujiwara Maki, is Maki's account of her day-to-day life with her young son, Shosuke, and her husband, manga creator Yoshiharu Tsuge, in the early 1980s. The family was poor and Tsuge, who suffered from depression, contributed little to the household. Maki records each day in simple, evocative drawings and brief notes. The book also offers a new insight into Tsuge's final manga,
The Man Without Talent,
which is set during this time; Drawn and Quarterly is also publishing his work (see "
'Screw Style' Manga, New Leslie Stein Graphic Novel, on the Way from Drawn and Quarterly
"). The 280-page black and white hardcover will be released in April with an MSRP of $29.95.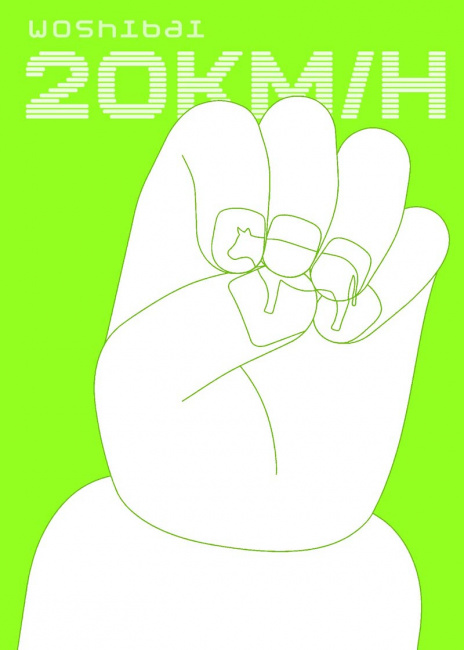 20 Km/H,
by the Chinese underground cartoonist Woshibai, is a series of short, surreal vignettes each one a little philosophical meditation or visual pun. In one, a man with a bucket and rag carefully wipes down several planets hanging in space, then draws aside a curtain to step into his own reality. Another pulls the moon out of the sky and puts it into a vending machine, getting a can of soda in return. Woshibai's art is simple but the drawings themselves are thought-provoking. The 376-page black and white paperback is slated for release in May with an MSRP of $29.95.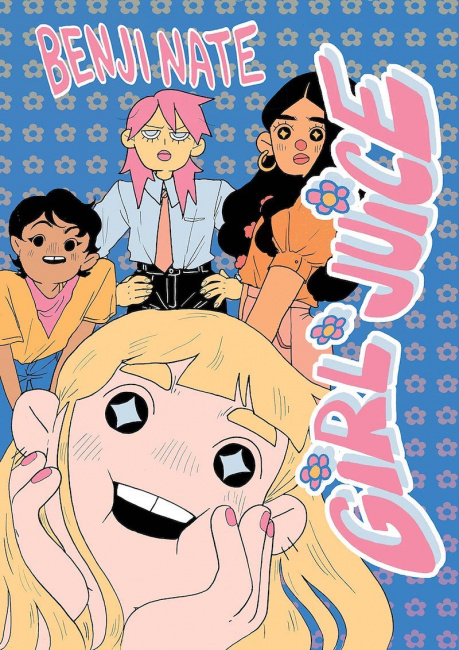 Girl Juice,
by Benji Nate, is a quirky, over-the-top slice-of-life comedy about four women, one hip, one sexy, one a wannabe social media influencer, and one who is the responsible one, all living in a house and enjoying the twentysomething life. Nate, who is also the creator of
Catboy, Hell Phone,
and
Lorna,
all published by Silver Sprocket, has a colorful, cartoony style that gives this book an indy-vibe.
Girl Juice
will be published as a 176-page four-color paperback in May with an MSRP of $24.95