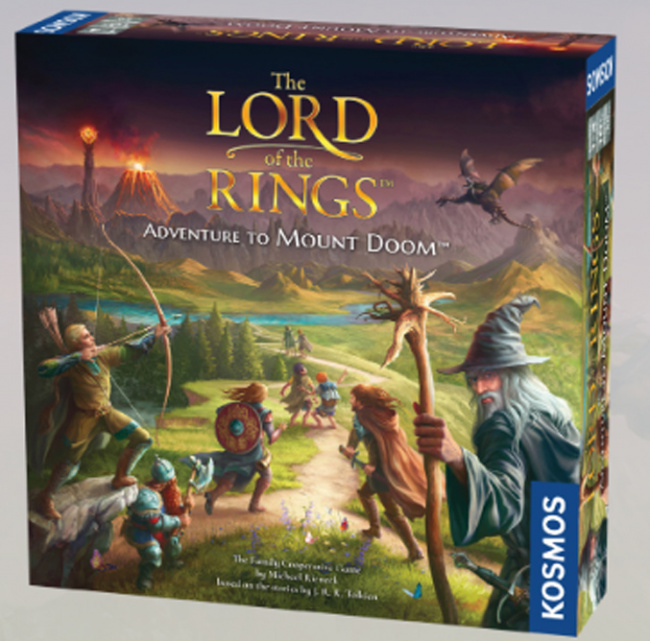 Thames and Kosmos revealed
The Lord of the Rings: Adventure to Mount Doom
, a new cooperative board game, for release into retail in Q2 2023.
In this narrative-based game, players head off on Frodo's quest to destroy the One Ring in the fiery belly of Mount Doom. The players assume the roles of the Fellowship and move each individual member across the landscape of Middle-earth on the board. They will travel through many well-known place from the J.R.R. Tolkien lore on this quest, carefully avoiding the Nazgul.
Movement of the characters is determined by colored dice that represent the number of spaces each character can travel on a turn. The black dice trigger threats and encounters to occur, which are displayed on Encounter cards. If the players manage to get to Mount Doom, they win the game.
This game is for one to four players, ages 10 and up, and plays in 50 minutes. It will retail for $49.95.
Thames & Kosmos unveiled Exit: LotR - Shadows Over Middle Earth, an escape room board game last year (see "'Lord of the Rings' 'Exit' Game").
Click on Gallery below for full-size images!