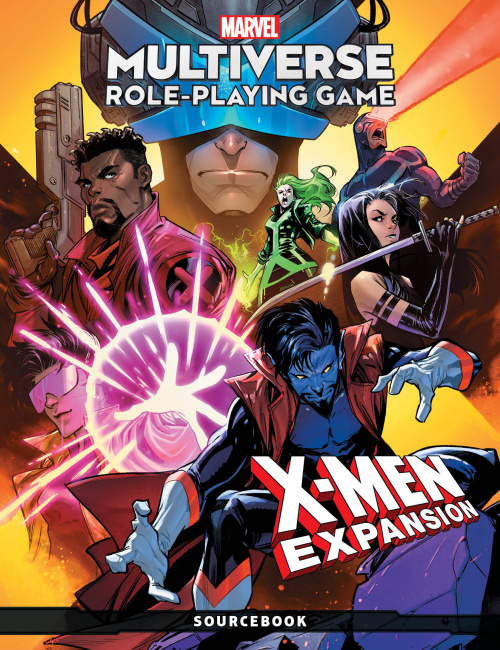 Marvel announced a new
X-Men Expansion
sourcebook for the
Marvel Multiverse RPG
, which will be headed to retail in 2024.
The X-Men sourcebook is the first full-sized sourcebook for this game system. It features the X-Men, all of their various teams, their allies, and the mutant masterminds they do battle against. The book offers new character profiles from X-Force, the New Mutants, and Marauders as well as full-color maps of locations from X-Men lore like the Xavier Institute, Krakoa, and Arakko. Marvel will be announcing the creative team for the sourcebook soon.
Marvel also pushed back the release date for the Core Rulebook to August 2023 from June 2023 and The Cataclysm of Kang to late 2023 from August 2023. They had set the original release dates for the books last August (see "'Marvel Multiverse' RPG Release Dates Revealed").
This coverage is part of RPG Week, celebrating all things RPG at ICv2. For more ICv2 RPG Week articles, click here.