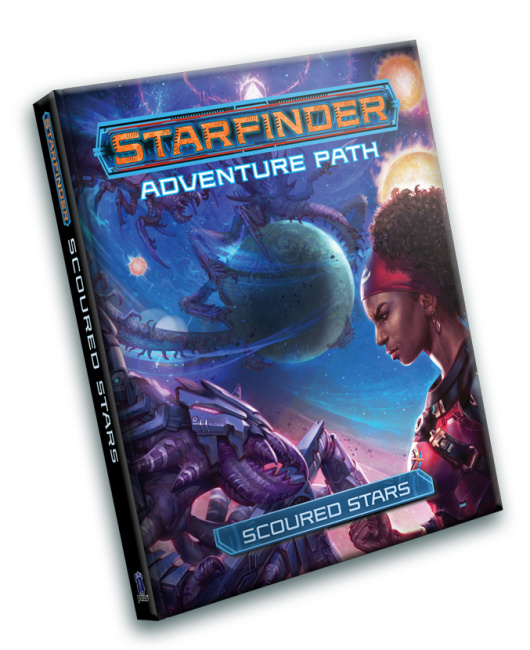 Paizo unveiled
Starfinder: Scoured Stars Adventure Path
, a new hardcover campaign book, for release into retail in August 2023.
In this campaign book, new Starfinder heroes step up to uncover the mysteries of the Scoured Stars interstellar prison while most of the Starfinder Society's top agents are stuck behind an impenetrable force field. This 256-page campaign book collects 12 scenarios from Paizo's Starfinder Society organized play campaign. These scenarios have been remastered and optimized for at-home play to form of a complete campaign for characters levels 1 to 15.
This book will retail for $54.99.
Paizo, Inc. also recently revealed that they have run out of Pathfinder Core Rulebooks until April 2023 (see "'Pathfinder Core Rulebooks' until April 2023").
This coverage is part of RPG Week, celebrating all things RPG at ICv2. For more ICv2 RPG Week articles, click here.