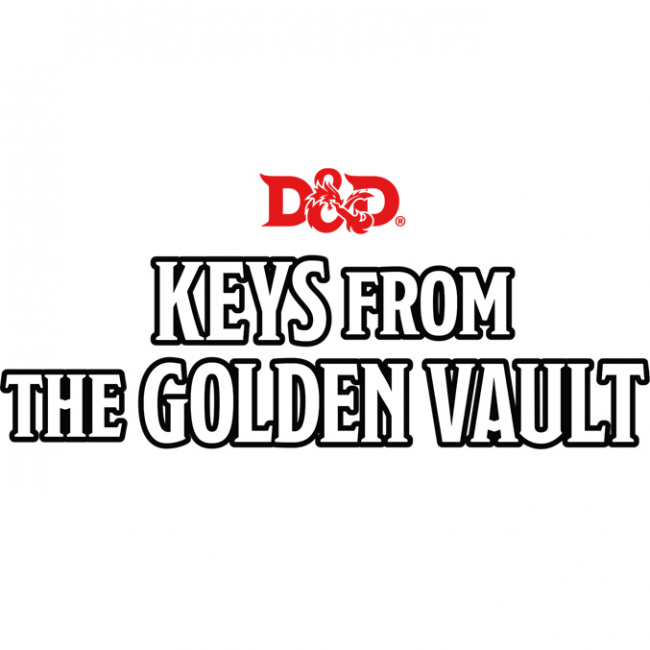 Wizards of the Coast released new details on
D&D: Keys from the Golden Vault,
a heist adventure book, for release on February 21, 2023.
This book was first announced by WotC as part of a larger announcement in August 2022 (see "2023 'D&D' Product Slate"), and later solicited for preorder with minimal information (see "Heads to Preorder"). The book will contain 13 heist-themed adventures designed for characters levels 1 to 11. The adventures can be run as a one shot, run consecutively as part of campaign, or inserted into a homebrew world.
D&D: Keys from the Golden Vault introduces the Golden Vault, an secretive organization that hires the PCs as operatives to perform heists. The adventures in this book emphasize player choices as each heist has multiple routes to ending up a successful one. The book also includes a map for DMs and a map for players to help plan the heist. This book will come in two versions, one with a main cover and another with a variant cover. It will retail for $49.95.
Click on Gallery below for full-size images!
This coverage is part of RPG Week, celebrating all things RPG at ICv2. For more ICv2 RPG Week articles, click here.