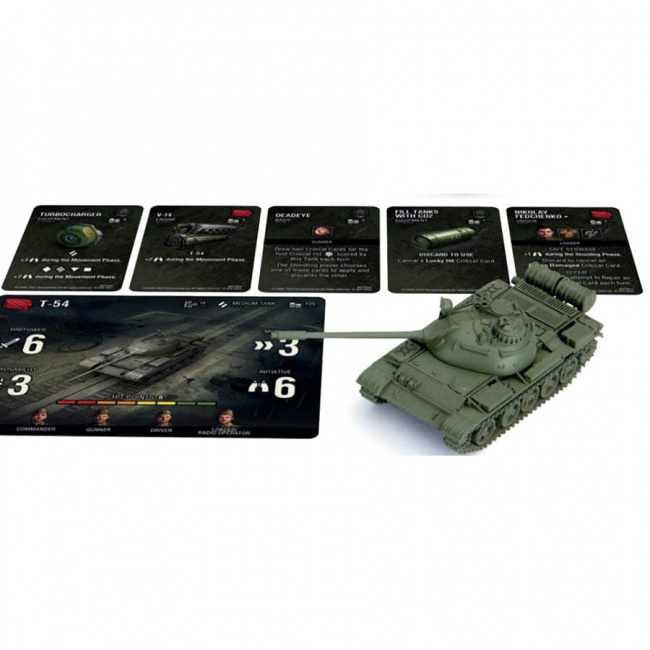 Gale Force Nine will release Wave 10 of their
World of Tanks Miniatures Game
tank packs into retail on February 25, 2023.
There will be four new tanks available. The American T26E4 Super Pershing is a Medium tank that features Heavy tank Survivability and Firepower, and the British Churchill I is a Heavy tank with flexible Upgrade Modules. The Soviet T-54 is a Medium tank that can have a Turbocharger added to it, and the German Nashorn features a 6 Firepower. Packs come with the necessary cards to add the respective enclosed tank to the game.
Gale Force Nine also recently released Enola Holmes: Finder of Lost Souls, a deduction-based boardgame inspired by the Legendary films (see "'Enola Holmes' Boardgame").
Click on Gallery below for full-size images!