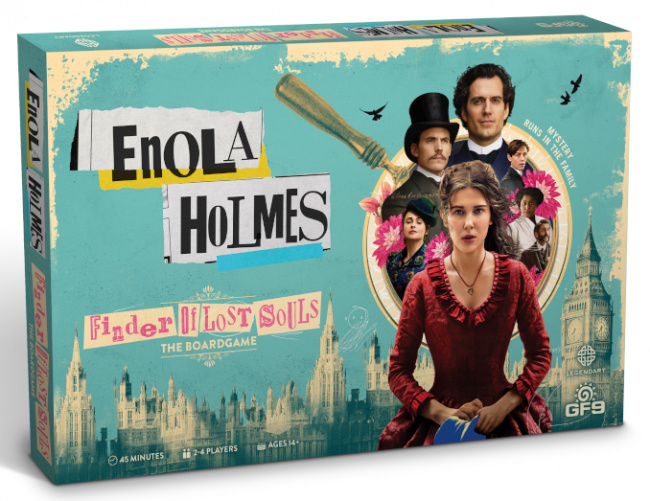 Gale Force Nine has announced
Enola Holmes: Finder of Lost Souls
, a deduction-based boardgame set to release in November, produced under license from Legendary.
Enola Holmes is a one-against-many style board game in which most of the players must work together to unravel the "criminal's" plot by solving a series of puzzles, acting as the titular Holmes, her brother Sherlock, and other characters. Clues to the plot are hidden in a flower-based cypher that the players must uncover in order to deduce the story before the criminal completes their plans.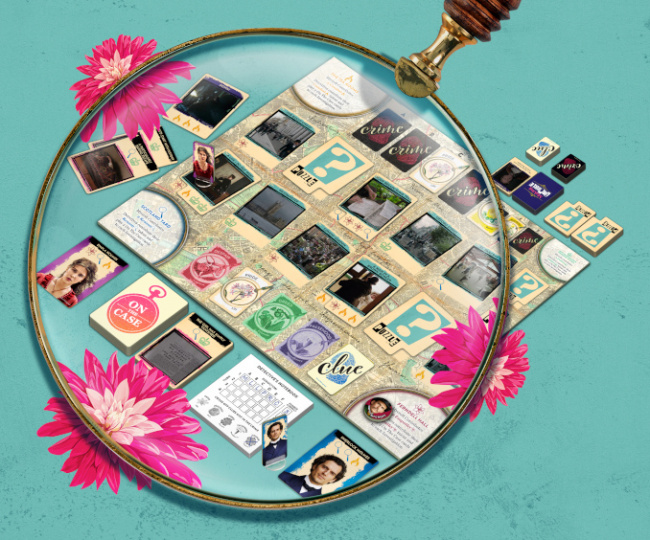 The game is intended for 2 to 4 players, ages 14 and up, and takes about 45 minutes to play. It will feature images and characters from the
Enola Holmes
film. MSRP is $40.00.
The Enola Holmes character was created by Nancy Springer and appeared in a series of graphic novels by Serena Blasco before the 2020 film (see "Legendary to Publish New 'Enola Holmes' Graphic Novel"). A sequel to the first film, Enola Holmes 2, is expected to release in November.
Gale Force Nine is launching another licensed game, based on Doctor Who, in September (see "Become Doctor Who's Worst Enemy in 'Nemesis'").