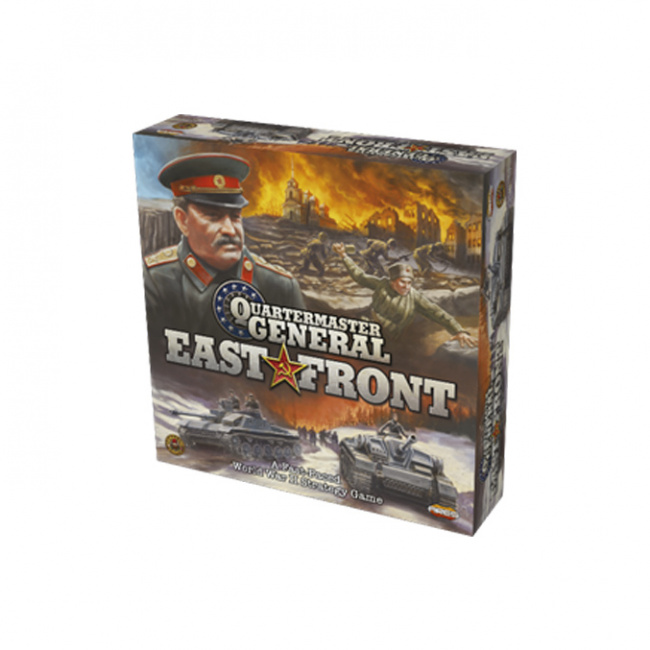 Ares Games revealed
Quartermaster General: East Front
, a new two-player strategy game, for release into retail in August 2023.
This two-player
Quartermaster General
game is an in-depth, card-driven simulation the battle between the Soviet Union and Germany during World War II. The game is played over the course of 16 rounds, representing the events that happened within this theater from Summer 1941 to Spring 1945. This is the first completely new game published by Ares Games in the
Quartermaster General
series designed by Ian Brody, who also recently did
War of the Ring: The Card Game
(see "
'War of the Ring: The Card Game'
"). There will also be two more new
Quartermaster General
on their way that will go into the conflict on the Mediterranean and the Western fronts.