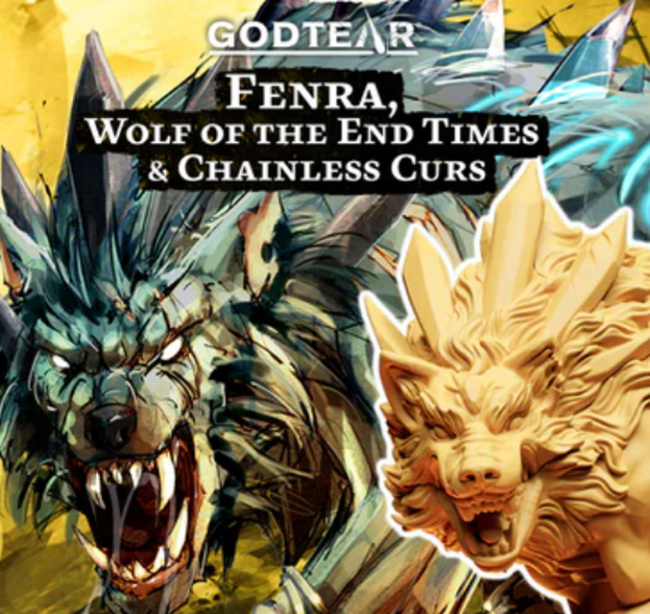 Steamforged Games unveiled
Godtear: Fenra Champion Expansion
, a new Champion warband, for release into retail on April 4, 2023.
This expansion adds Fenra, Wolf of The End Time, and her pack of Chainless Curs to games of Godtear. Fenra is a wolf of unnatural size who is attempting to ascend to godhood, which triggers the end times in a rain of flaming crystals. She is surrounded by her Chainless Curs, a group of gnolls who help surround her prey. The expansion can be used with any Godtear starter set.
It will retail for $32.96.
Steamforged Games also recently released Godtear: Lily Champion Expansion (see "'Godtear' Expansion").
Click on Gallery below for full-size images!