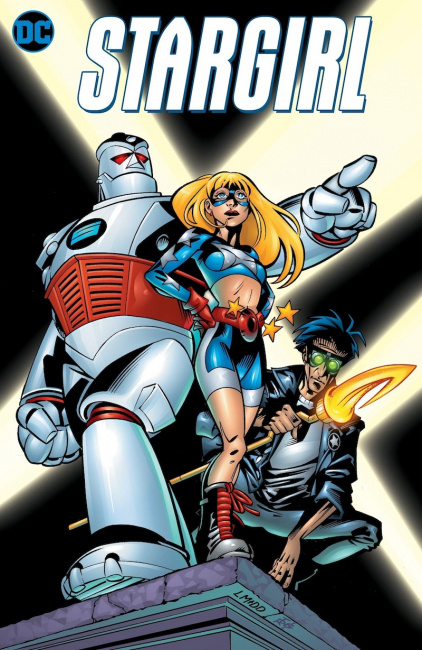 Comics artist Lee Moder has died at the age of 53. Writer Anthony Ruttgaizer, a close friend and collaborator of Moder's, posted an obituary on
Twitter
stating that Moder died quietly at home on or before January 15.
A Pittsburgh native, Moder graduated from La Roche University in 1992 with a BS in graphic design. That same year he got his first professional comic credit as penciller of Malibu Comics' Arrow #1, and after that he moved on to a long career as an artist for DC Comics, with runs on Wonder Woman, Justice League International, and Legion of Super-Heroes, among others.
Moder is best known as the creator of Courtney Whitmore, a.k.a. Stargirl, who made her debut in Stars and S.T.R.I.P.E.#0, by Moder and writer Geoff Johns, in 1999. The character was originally known as the Star Spangled Kid and changed her name to Stargirl in 2003 when she joined the Justice Society of America in JSA: All Stars #4. Stargirl got her own TV show in 2020; the first season ran on the DC Universe app and the second two on The CW, and DC released a collected edition of early Stargirl stories at that time (see "'Stargirl' Graphic Novel on Its Way!").
In addition to co-creating Stargirl, Moder collaborated with Jimmy Palmiotti on Painkiller Jane (see "Painkiller Jane Returns to Comics"), with Ron Marz on Shinku, and with Ruttgaizer on F1RST Hero (see "Action Lab's 2014 Releases"). He also drew issues of Highlander and Red Sonja for Dynamite Entertainment, X-Factor and Captain America 2001 for Marvel Comics, Ghost for Dark Horse Comics, and
"Lee will be remembered by his friends as a loveable curmudgeon who was a voracious fan of the sci-fi and action genres, current affairs and stand-up comedy, particularly loving Mystery Science Theater 3000, all things Star Wars and the wit and wisdom of George Carlin," Ruttgaizer said in the obituary. Donations in Moder's memory can be made to the Hero Initiative.