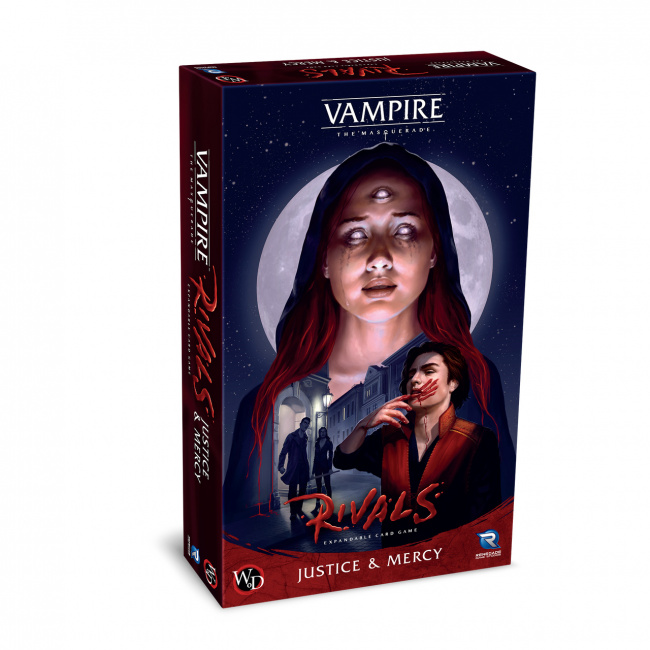 Renegade Game Studios revealed
Justice & Mercy
, a new expansion for
Vampire: The Masquerade Rivals
, which will hit stores in Q2 2023.
Justice & Mercy adds two new clans to the deck-builder, Banu Haqim and the Salubri. The Banu Haqim are sorcerers who serve as judges and lawbringers. The Salubri are one of the rarest clans to encounter, as they are constantly on the run. Their clan features healing abilities. This expansion requires the base Vampire: The Masquerade - Rivals Expandable Card Game to play.
The game box comes with a 30-card Crypt Pack, 2 pre-constructed 49-card Player Decks, 22 Discipline Tokens, 2 player aid cards, 4 card storage dividers, and a rulebook. It will retail for $30.00.
Renegade also announced new games at Renegade Con (see "Renegade Con Announcements Incoming!").