DC will launch three new six-issue limited series based on the Lazarus Planet one-shots (see "'Lazarus Planet' Will Transform DC's Superheroes and Supervillains") that fit in with DC's Dawn of DC 2023 publishing initiative (see "Dawn of DC").The series, all by Asian American creators and with Asian characters front and center, will launch in May, Asian American and Pacific Islander Heritage Month.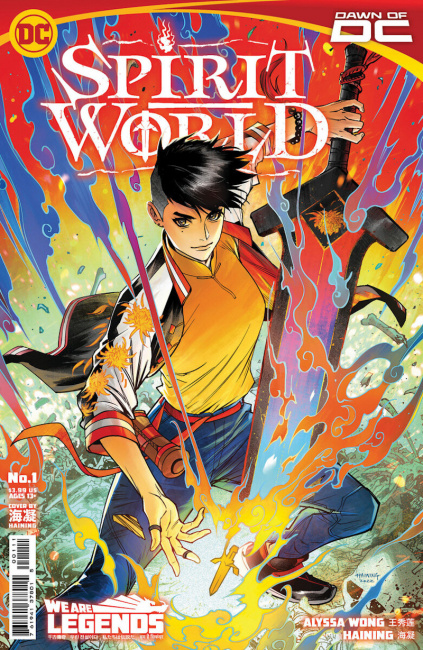 Spirit World,
by writer Alyssa Wong and artist Haining, features Xanthe, a non-binary Chinese hero who can move between the lands of the dead and the living and has the power to create a real object by folding joss paper (used at Chinese funerals) into the shape of the object and setting it on fire. First seen in
Lazarus Planet: Dark Fate
#1, Xanthe returns in the first issue of this series to team up with John Constantine to rescue Batgirl Cassandra Cain from jiangshi, reanimated corpses known as "Chinese hopping vampires." The first issue will go on sale on May 9, 2023, with main and 1:50 covers by Haining, variants by Dustin Nguyen and Trung Le Nguyen, and an AAPI Month variant by Zu Orzu.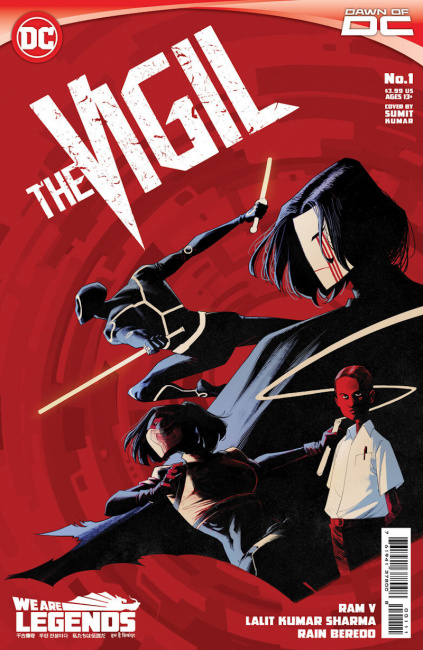 The Vigil,
by writer Ram V and artist Lalit Kumar Sharma, features an eponymous team of superpowered South Asian metahumans, Arclight, Saya, Dodge, and Castle, who want to stop the government from doing research on metahumans and using them as weapons of war. The Vigil first appeared in
Lazarus Planet: Next Evolution
#1 and then showed up in
Detective Comics
#1070 and 1071. The first issue of
The Vigil
is scheduled for May 16, 2023, with a main cover by Sumit Kumar and variants by Sharma, Mukesh Singh, and Anand RK, and an AAPI Month variant by Pop Mhan.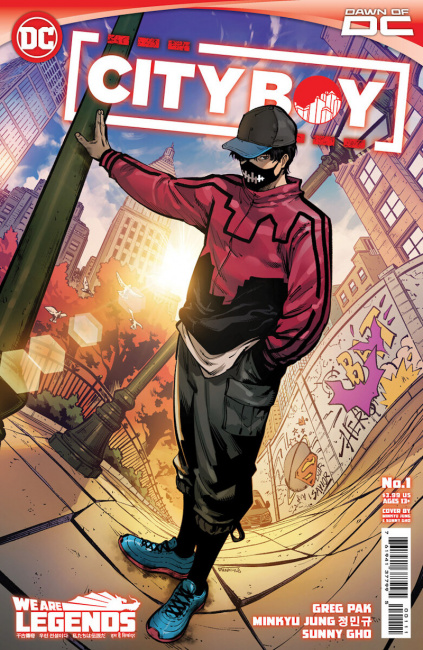 City Boy,
by writer Greg Pak and artists Minkyu Jung and Sunny Gho, brings back Korean American superhero Cameron Kim, a.k.a. City Boy, whose superpower is the ability to communicate with cities. While he uses that power to find valuables to pawn, Kim also learns many of the city's secrets. In
Wildstorm 30th Anniversary Special
#1 and
Lazarus Planet: Legends Reborn
#1, Kim used his power with Gotham City, and in the new miniseries he will move on to other cities in the DC Universe, including Metropolis and Themyscira. The first issue will be released on May 23, 2023, with a main cover and 1:50 variant by Minkyu Jung, variants by InHyuk Lee and Michael Choi, and an AAPI variant by Alexandre Tefenkgi.
Click Gallery below for covers and art!