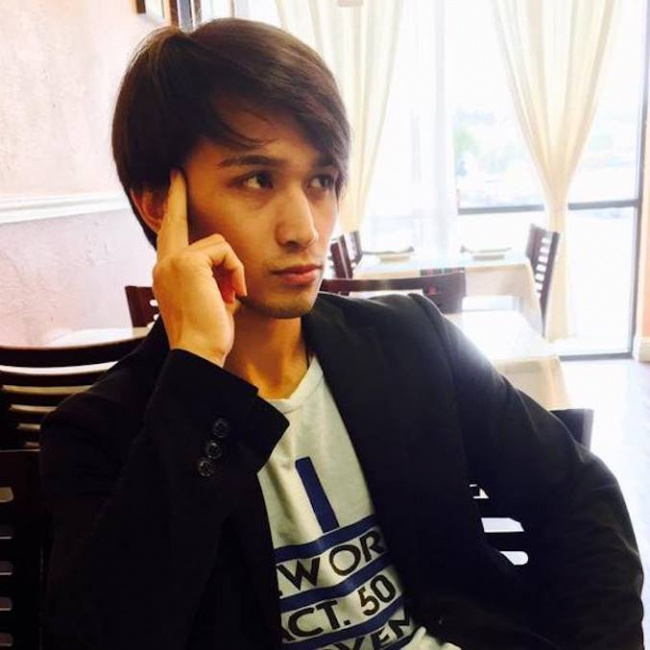 We interviewed Yen Press Sales and Marketing Director Mark DeVera for Manga Week and heard about current sales trends, what the hot titles are these days, and how Yen fits into the expanding manga scene.
The past three years have been pretty intense for manga publishers, with the pandemic affecting operations, including the supply chain, (see "The Great Manga Shortage of 2021") but also pushing sales (see "U.S. Manga Sales More than Doubled in 2021"). What's your view of the manga market at this moment, and what is Yen's place in it?
It is clear that manga continues to perform quite well in 2023, and Yen Press is a big part of that success.
I feel that Yen Press provides a unique contribution to the English-language manga market. While our strongest competitors see most of their sales come from action and adventure series originally made for a young male audience, comparatively speaking, our success comes from a wider breadth of genres. Our best-selling series is
Toilet-bound Hanako-kun,
a cute-yet-dark romantic comedy, and not far behind in the standings are other great romances, such as
Horimiya
and
Fruits Basket.
We have also provided noteworthy contributions to this thriving industry by being leaders in ancillary categories, such as Korean comic, light novel and audiobook publication.
We've heard from NPD BookScan that manga sales started to soften late last year and into 2023 – does that match your experience?
I think a more accurate way to describe the trend we've been seeing is that the past couple years was an exceptional period for manga sales, an anomaly, if you will. Today manga sales have leveled off, but they have leveled off at a point that we're quite happy to see.
Why do you think that is, and how do you expect 2023 to shake out?
The pandemic presented a very unique set of circumstances that led manga sales to go off the charts, and now that the world is becoming relatively normal, the rise in sales is settling down. But as stated previously, manga sales are still amazing and a big contributor to not just the success of the graphic novel category but publishing in general. I expect that we'll see manga continue to be a force to be reckoned with throughout 2023.
Are you seeing any differences in how the market is changing by channel (online, book channel, Direct Market, digital)?
In terms of changes by channel, it seems that the stabilization in sales with online retailers and the book channel are fairly similar. The success that we've seen with mass merchandisers appears to be largely consistent with last year. In terms of growth, we are witnessing a slight increase with digital publishing after experiencing a decline in 2022 and our international sales appear to be holding steady in this short year so far. There is potential to also see growth in the direct market, especially considering the fact that the manga success that comic shops have seen the past couple of years have been largely fueled by carrying and selling the most mainstream of manga hits. While our best-sellers have competed in the sales rankings with many of those mainstream hits, some of them have fallen under the radar of comic shop retailers, so I look forward to those who found success with manga in 2021 and 2022 adding more of our books to their shelves.
Where is Yen in recovering from the Covid-related supply chain issues – is your catalog as available to order as it was pre-Covid?
The supply chain issues have improved significantly. It isn't perfect, but it is safe to say that the inventory and supply chain situation has improved from the challenging days when it would take months for our reprints to arrive, only to see the entire stock wiped out in a week. I'd say that our current inventory situation largely resembles what we witnessed in the months prior to the COVID-19 pandemic.
Yen has a mix of manga, manhwa, and non-Asian graphic novels – webtoons and others. Are there any differences in how those markets have changed since the beginning of the pandemic, or more recently?
It has been quite an interesting time for manhwa in our market, especially since it is a category that largely developed during the pandemic. We've definitely seen several weeks in which the Korean comics released under our Ize Press imprint dominated our charts, and with an audience still learning that their favorite webcomics are now in print and with upcoming anime adaptations of some of our top sellers, such as Solo Leveling and Why Raeliana Ended Up at the Duke's Mansion, I suspect that the best days for this growing category are forthcoming.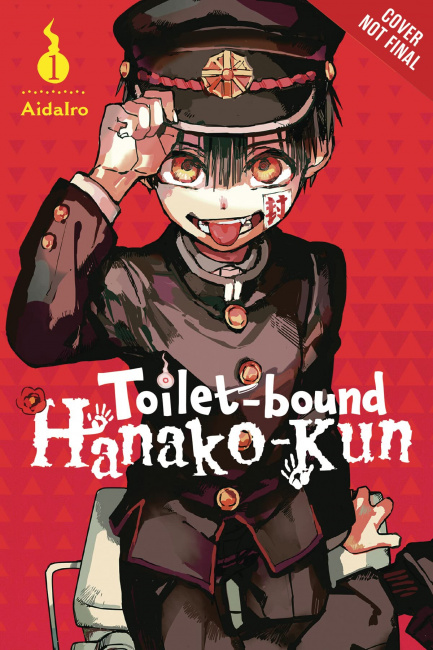 Since this is manga week, I want to focus on manga for the next few questions. What are your most popular manga properties?
Toilet-bound Hanako-kun
has been our best-selling series since the start of 2020 and remains one of the strongest performers in the manga category. This quirky and adorable supernatural series has become one of today's most popular series, especially among younger manga and anime fans.
Bungo Stray Dogs is currently also one of our top manga series, especially thanks to a long-anticipated continuation of the anime adaptation that started in January 2023. The recent success that we've seen with this series can also be credited to its discovery by younger manga fans…many of whom have expressed their passion for the series on social media and through TikTok trends!
Another one of our top performers this year has been the Boys Love series Sasaki and Miyano. As a manga fan who loves to see a variety in what performs well in our market, I was quite happy to see Sasaki and Miyano sell well, so I'm absolutely thrilled to see it develop into one of our top series.
What are the most popular genres? Do you see any smaller genres that are growing fast?
Action and adventure series remain the dominant genre in the manga market, and I anticipate this will remain to be the case. In terms of smaller genres, there haven't been quite as many that are seeing rapid growth nowadays, but I think that says more about how much the "smaller genres" grew these past couple of years more than us facing a homogenous market today. Throughout 2021 and 2022, we saw romance and LGBTQ manga rapidly grow, and I am happy to say that the popularity of these once "smaller genres" remains at an all-time high.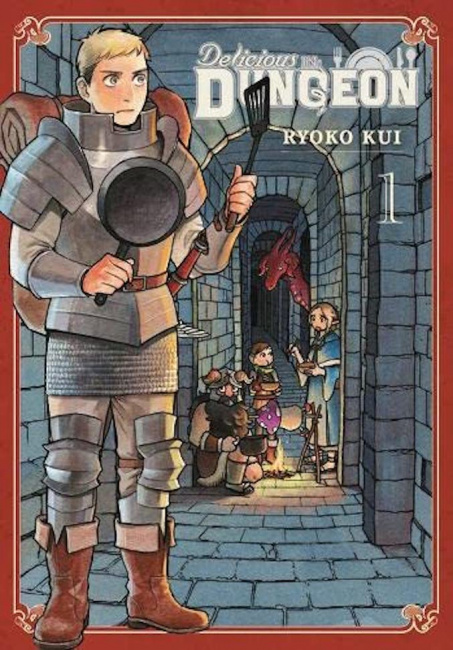 What sort of manga series do you think do best in the direct market? Are there others you think would do well there if given the chance?
I can confidently say that the mainstream action and adventure series are what perform best in the direct market. In terms of why, these, of course, are generally the books that sell best in any market, but on top of that, they are the titles that fall on the radar of many comic shop retailers who may be less familiar with manga than they are with Western comics. I can't fault any retailer for defaulting to the most well-known of best-sellers. I am a passionate manga fan whose entire professional career has been in this industry, and nowadays it is hard for me to keep up to date with what is coming out. Deciding what manga to carry and take a risk on is an overwhelming decision and is harder today than it has ever been.
There are several manga series that I could see performing well in comic shops if given a chance. One easy category to point to are the many works from celebrated creators from Japan, the manga that stand out as brilliant works of sequential art regardless of their country of origin. When thinking of which market could best champion a creator with exceptional illustration and genius story-telling ability, like a Kaoru Mori, who better than those in a direct market made of the most passionate of comic retailers?
I also see potential in manga inspired by role playing games, a category that Yen Press has supported for quite some time, performing well in the direct market. This is especially true for comic shops that sell tabletop games and have found success with graphic novels inspired by these games, such as Critical Role. It is in these stores that I can see works such as our Delicious in Dungeon finding a home.
Last but not least, I feel that our LGBTQ titles and our essay manga belong in stores that publish similar content released by Western graphic novel publishers. Many retailers in this new wave of comic shops have done a great job of supporting stories long untold, and these are the retailers that we can see being passionate for manga from our catalog, such as Embrace Your Size and She Loves to Cook, and She Loves to Eat.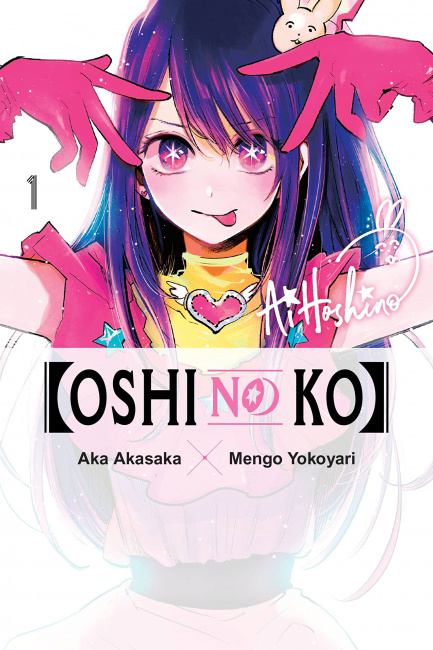 What are the up-and-coming manga for 2023, either upcoming new releases or titles that are taking off?
The series debut that has already taken off as a best-seller in 2023 is
[Oshi No Ko].
With an anime adaptation set to debut in April 2023, we anticipate
[Oshi No Ko]
's strong start will skyrocket to mainstream heights as more fans learn about this amazing series.
In the month of May, we will release Elden Ring: The Road to the Erdtree, a manga series based on the best-selling video game. With a quirky comedic take, this series is a fun read for the diehard fans of the game, especially those who are looking to experience the world of Elden Ring like never before!
The third up-and-coming manga that I recommend is a series that is likely to become an instant best-seller and a must read following its July 2023 release—The Summer Hikaru Died. Emotional and complicated tales have grown in popularity in recent years, and horror has risen to become one of the most mainstream genres in manga. Combining both of these beloved genres into the brilliant work that is The Summer Hikaru Died is sure to make this upcoming release one of the most talked about manga series for the coming year.
For more Manga Week coverage, click here.