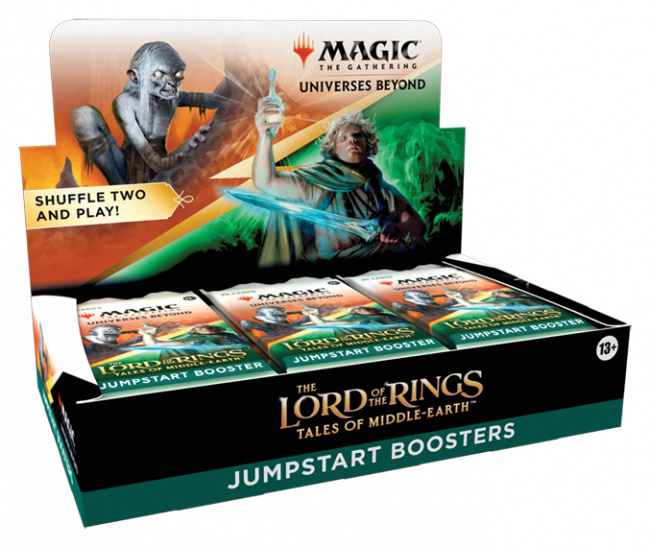 Wizards of the Coast revealed details for their
Magic
Celebration events, which will be The
Lord of the Rings: Tales of Middle-earth
themed and occur from July 7, 2023 through July 9, 2023.
These events can be hosted by WPN stores around the world and offer players limited-edition rewards. Prior to the event, stores will need to print out flyers that encourage players to download the Magic: The Gathering Companion App, register on it with their Wizards Account, and then sign up for the WPN Magic Celebration event at their store of choice using their Wizards Account.
On the day of the event, players will engage in three rounds of Magic: The Gathering using two The Lord of the Rings: Tales of Middle-earth Jumpstart boosters. The first 30 players to do this will receive a limited edition The Lord of the Rings: Tales of Middle-earth themed dice set, which includes three D6 dice that come in a commemorative velvet drawstring bag. Players will also get a bonus MTG Arena code for joining the event. WPN Premium stores will have access to 90 sets of these dice (to hold three events) and a Photoflyer camera and kit to use to take souvenir photos of the event.
Wizards of the Coast also recently announced their MagicCon schedule for 2023, a event series which celebrates Magic: The Gathering's 30th anniversary (see "MagicCon Schedule for 2023").